Godox announced yesterday a bi-color silent 60W LED COB light named UL60bi designed for audio critical productions. The Godox UL60bi expands the company's silent family into the bi-color range after the UL60 has been around for almost a year.
Do note that the video above only shows the existing UL60 (although Godox published it yesterday for the UL60Bi release).
Nonstop expansion
It is hard not to be amazed at the rate by which Godox had been releasing products in the past few months. Only recently the company announced a Bowens Spotlight Attachment, Parabolic Light Focusing System, and just a week ago we have seen the company pushing the envelope even more with a 600W daylight COB and we have a feeling that more will come very soon.
Here on LensVid we have been trying to keep up with this endless stream of new products and in 2021 we covered the ML60, SZ150R, and more recently the S60 and projection unit (we are also working on another upcoming LED panel review that will be published early next year).
The new UL60bi (right) next to the existing UL60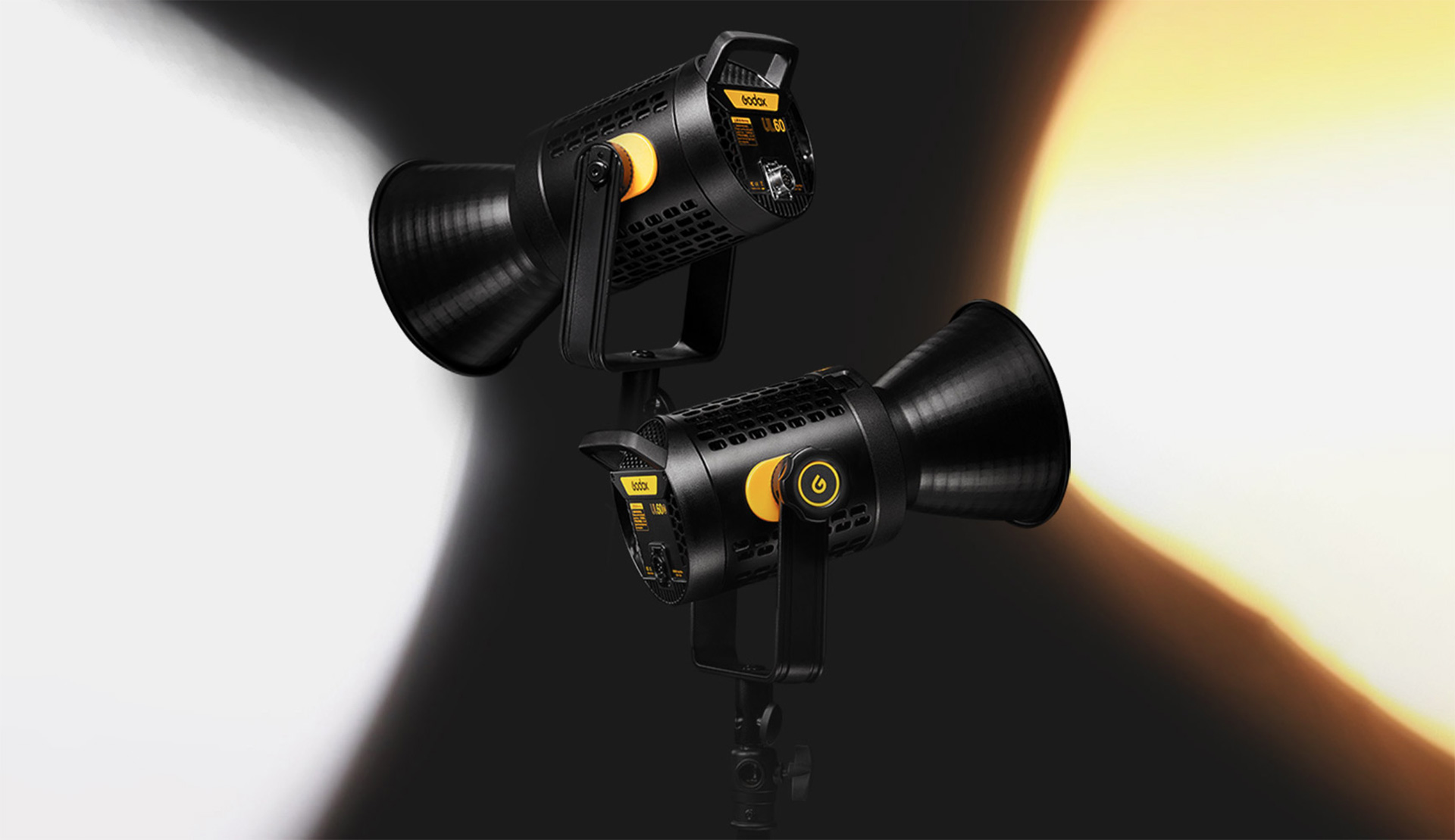 UL60bi – silent bi-color light
Following the success of the more powerful UL150 fanless model, and the smaller UL60 model, Godox has officially introduced the UL60bi version with a temperature range of 2800-6500K and a V-mount battery power option.
While the UL60 has been out for some time now, the new UL60bi looks very similar has a max draw of 78W (so a little more than its UL60 brother) and a lightweight structure of 2.4kg (light only) plus a controller unit (weighing in at under 1kg).
The UL60bi-color has a Bowens mount just like the UL60, DMX support, as well as control options via the optional RC-A6 remote and support for the Godox lights app.
Just like with the UL60 and UL150 the main feature of this light compared to other Godox lights (and of course other lights from other brands in the same category) is the fanless operation. While a lot of COBs nowadays have a silent mode, they are typically restricted to a lower output of around 50% or less.
The UL60bi-color (like its two daylight brothers) can push out 100% output using a special customized fanless cooling system.
For those looking for a 100% silent light for audio critical productions, this might be an important consideration, although we have to say that based on our own experience with some of Godox latest models – noise has not been an issue for us.
Pricing and availability
When it comes to pricing, the existing UL60 sells for just under $220 and the new bi color version sells for under $360.
If you don't want to miss any new photography products be sure to check out our product photography section on our photo gear channel.