Photographer and macro specialist Michael Erlewine published this very extensive guide to focus stacking and macro focusing rails.
Starting from min 12 – Erlewine talks about 3 different options for shooting macro and creating images from different stacked shots to achieve increased focus depth. More interestingly Erlewine takes a look at several focusing rails and some of the problems with each of them as well as giving his own personal recommendation (the Novoflex CASTEL-L – which currently goes on Amazon for under $260).
The Novoflex CASTEL-L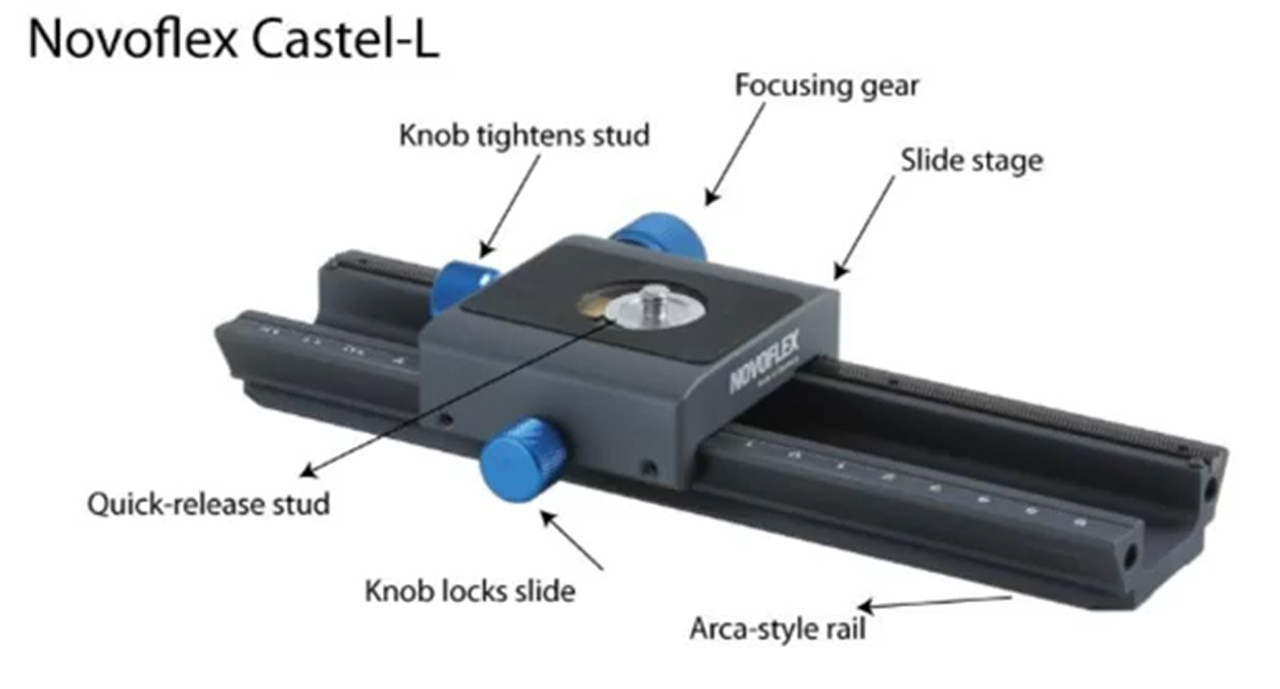 If the background music of this video will not cause you to go to sleep, the information that Erlewine shares based on his very extensive experience with macro and super macro photography is simply invaluable.
If you are into super macro – don't forget to check out our Nanoha 5X lens review.
Make sure you watch some of our other macro photography related videos here on LensVid.