The following isn't going to be a full review of the D500 – the camera has been around for quite some time now and there are many reviews out there, some are very good like the one Steve Perry published in the context of wildlife shooting with the camera or another video review by our friends from the camera store.
What we want to do in this video is talk about our experience with the D500 over the past few weeks including our time shooting with it in Photokina – mostly video but some stills as well, try to point some of the many good things that we liked about this camera and mention some of the things we still think Nikon should improve.
If you want a reminder of the basic specs of the D500 – check out our original article when the camera was released.
The following is not in any order of importance:
The D500 has lots of customizable buttons – much more than you could with many previous cameras – surly much more than any APS-C camera in the past.
We found the location of the ISO bottom on the top to be great and we used it extensively – much more than what Nikon done with the D7xxx series.
the tilt screen is great and much better than that of the A6300 partially because of the location of the hinges which allows 90 degree down look which is important in some situations.
The tilt goes almost full downwards as well
The touch screen is great – especially for video and scrolling between images is also simpler, pinch and zoom works and unlike the D5500 double tap goes to 100%.
The new joystick is a nice addition but for my small hands the location is too far so I kept using the older keys to change focus points.
Useful touch screen
Talking about focus – if there is one thing that Nikon deserves credit for in this camera is the AF system for shooting stills images. It is truly amazing and ahead of anything else we tried (although we didn't test the one on the 1DX MKII and the new A99 MKII long enough to really compare but these are much more expensive cameras).
The AF system has tons of options including many that you won't find in the D7xxx series. We specifically liked the group AF function which we used quite a bit with nice success.
The viewfinder is great with 1X magnification – it's not as large as a full frame but it is a bit bigger than that on the D7xxx series and the round eyepiece is really nice.
Large clear viewfinder with a nice round eyepiece
Personally the camera is a bit too big for rather small hands – it is smaller than the D810 but larger than the D7100 and D7200 which fits my hands a bit better.
The D500 has very fast shooting speed with a large buffer – this works great and is just fantastic for spots/wildlife and some types journalistic style shooting scenarios. You can see few fast sequences of shooting that we have done with it and the new Sigma 50-100mm lens that we shall review here soon. It is really ideal for this type of shooting and if you think that 3-4 extra frames per second isn't that much for sports shooting – think again.
We only tested the camera with and SD card – but we can certainly tell you that you will need a fast card and if you are going to get a D500 as it tend to slow down in almost every aspect otherwise. We suggest you get a fast XQD card especially if you shoot a lot of sports/wildlife. To be Honest, we would much rather have either 2 SD cards or 2 QXDs – having two different types of cards is just annoying.
Two different memory slots (QXD/SD) – we would prefer two identical ones
On the D500 the buttons on the left and the dial on the left light up at night when you turn the light on the top screen – really cool and useful – sadly it doesn't apply to all buttons but still nice to have.
The blinds for the viewfinder is a cool addition for preventing light leaking from the viewfinder – sadly you can only find this simple solution on advanced Nikon cameras.
Image quality is great on the D500. Although the resolution is lower than that of the D7xxx series by 4MP the quality of the image itself is very good and especially the noise at high ISO is very good for an APS-C camera – we would be comfortable with using images up to 3200 ISO and at a pinch maybe at 6400 ISO.
Nikon D500 ISO testing (all based on RAW files @100% crop)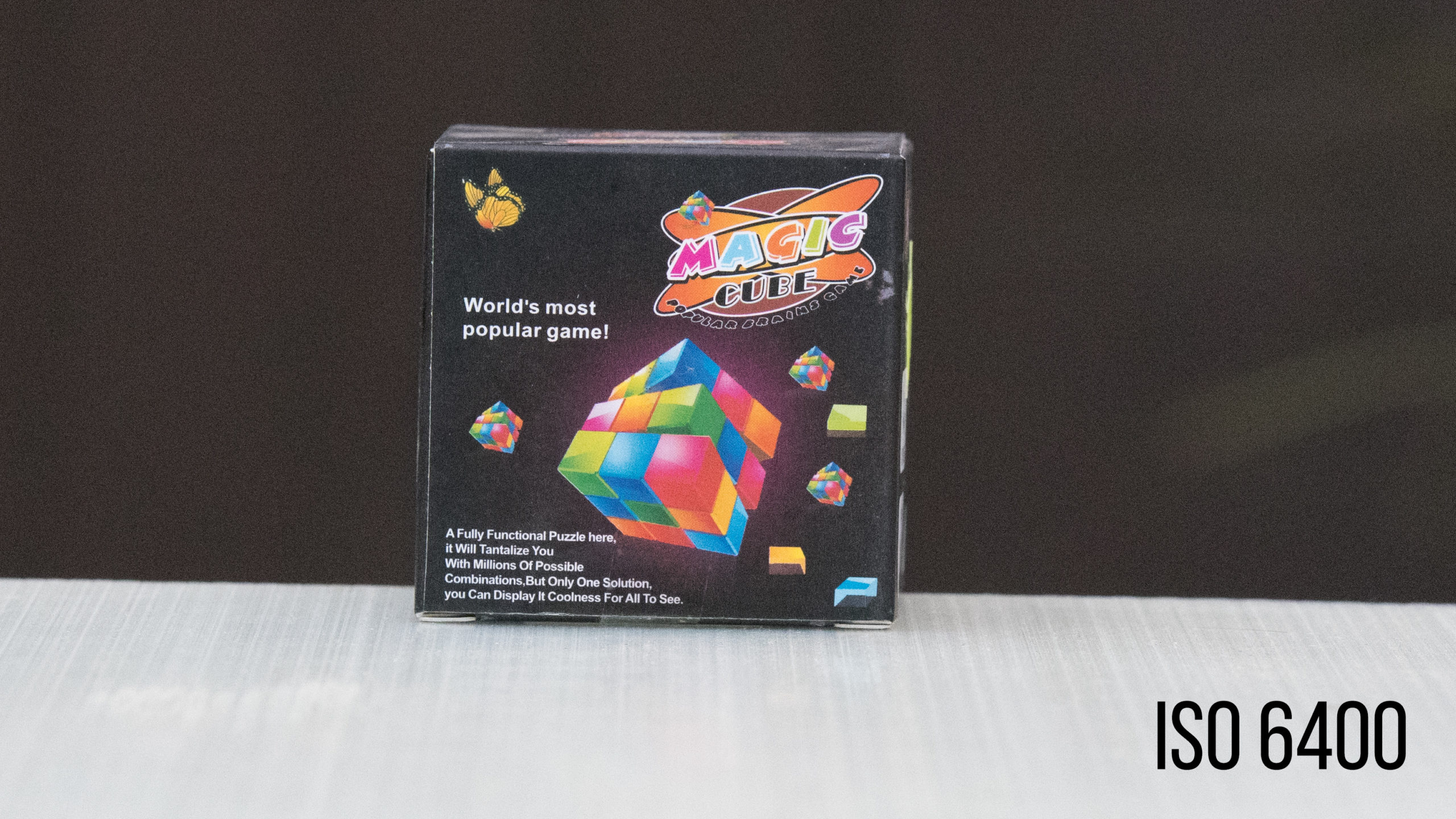 Nikon's new wireless technology and app called Snapbridge is a really nice concept, however setting it up still requires a bit too many steps – Nikon needs a one or two click process at most to connect maybe even a dedicated button that will get you into the Snapbridge part in the camera which we think should be a  simpler and maybe an option to mark specific images from the camera which you will want to transfer to your phone instead of transferring all images which is a very bad idea.
The Snapbridge app isn't perfect it gets stuck and the control of your camera from the app is extremely minimal with many issues.
Also when using the WIFI/BT the camera drains the battery very quickly – 1/2 a day of light shooting will almost drain your battery completely. We highly suggest that you turn Airplane mode on if you are not using the wireless connectivity to preserve battery (mind you with Airplane mode the battery can easily last for over a day of heavy still shooting).
Video quality is great both in 4K and 1080p. However with no on sensor image stabilization and more importantly with very poor AF in video – this can't really be used as a pro video camera unless you are working exclusively with manual AF or shooting completely stationery subjects.
The D500 Crop in video 4K is huge (around 2.2x in total) – you will need very wide angle lenses to get to even normal focal length (24-70mm will turn into around 50-150mm lens) and if you want a very wide angle not to mention ultra wide view – you might be in trouble.
The touch AF in LV is slow – much slower than focusing with the viewfinder. On the bright side – unlike all other Nikon APS-C camera – you can change the aperture during LV and video (like you can with most Nikon FX cameras).
Finally, as it was really well documented already, 3r'd part batteries won't work on the D500. Also older Nikon batteries will drain faster.
As we noted this isn't a regular review of a camera but more of a subjective experience in very specific situations. In general the D500 is a fantastic stills camera and more particularly one of the best sports/wildlife cameras on the market – certainly with an APS-C sensor. The D500 could have been a fantastic all around camera for video as well as stills with its high image quality but sadly the lack of built in on sensor image stabilization on the sensor and the unusable AF in video makes it a very limited video tool.
A few examples shot with the Nikon D500 and the Sigma 50-100mm f/1.8
You can check out more LensVid exclusive articles and reviews on the following link.