Several weeks ago we received the Nikon D7200 for review and decided to to a comparison between it and our own D7100 which has been serving us well for over 2 years – here are our results.
Before we start a bit of background. The Nikon D7xxx series is currently Nikon's top APS-C camera (until a D300s replacement will come along at least). If your compare it Canons' line the camera D7xxx cameras sits somewhere between the Canon XXD (Currently the 70D) and the 7D series (probably closer to the first in terms of general features).
The D7100 has been very popular since it was announced in February 2013 and we have been using the camera as our main workhorse here on LensVid since late that year. Although the D7100 received great reviews and is a very capable camera even today, we (and many others) had a number of things which we felt were missing or require improvement – this includes the sensitivity (which improved considerably since the camera was released), the buffer and quite a few small (yet important) settings and options which we always wanted Nikon to fix.
For all those reasons it was very interesting for us to look at the D7200 which as we shall see is an incremental upgrade but has a bit more to it than what Nikon reveals with the simple least that you can find below.
The D7200 main specs:
24.2MP DX (APS-C) CMOS sensor (no AA filter) – possibly similar to the one in the D5500 (and different from the sensor in the D7100).
3.2″ LCD with 1,229k dots.
AF: 51 focus points with 15 cross types points.
Viewfinder: 100% coverage with 0.94x magnification.
Shutter speed: 30-1/8000 seconds.
Continuous Shooting – 6 fps (7fps in 1.3x crop mode).
Storage: dual SD/SDXC cards.
Price: $1100 on Amazon (body only).
And here are some of the Nikon D7200 improvements compared to it's predecessor:
EXPEED 4 Image processor (vs. EXPEED 3 in the D7100).
Improved sensitivity – 100-25,600 ISO (vs. 100-6400 ISO in the D7100). Improved extended ISO (up to 102,400 ISO – only in B&W).
Improved AF system low light capability (up to -3EV vs. only -2EV in the D7100).
Built-In Wi-Fi/NFC (similar to the new D5500).
Extended buffer (18 images in 14bit RAW and 27 images in 12bit RAW and up to 100 JPEGs).
Full HD 1080p Video @60p (the 60p is only available in 1.3x crop mode).
New video features include flat picture mode (in stills and video), up to 9999 images in timelapse (and built in timelapse creation mode). The camera also features AUTO ISO.
Improved battery life – up to 1100 CIPA (vs. 950 images in the D7100).
As with some of our other videos – this one is pretty long so here is a table of contents to help you navigate around:
0-0:59 – Intro.
1:00– 04:57 – General D7200 specs.
04:58 -7:24 – build and design.
7:25-8:27 – top screen.
8:28-10:39 – menus.
10:40- 20:04 – performance.
20:05-23:49 – conclusion.
Build quality and construction
Like all of Nikon's DSLRs the D7200 is very well made (nothing loose, every dial and button feels solid). Externally the D7200 is identical to the older D7100, actually if you would remove all text from the camera, the two are pretty much indistinguishable from each other (the chassis might as well come out of the same assembly line). Unlike other updates (like the D5500 which we will look at soon) Nikon decided to keep everything as it was in terms of the layout – and to be honest we are perfectly fine with that (apart from the top left dial which has always bugged us with its two levels and annoying small lock which forces you to use two hands to turn it).
The D7200 – a slightly different sensor?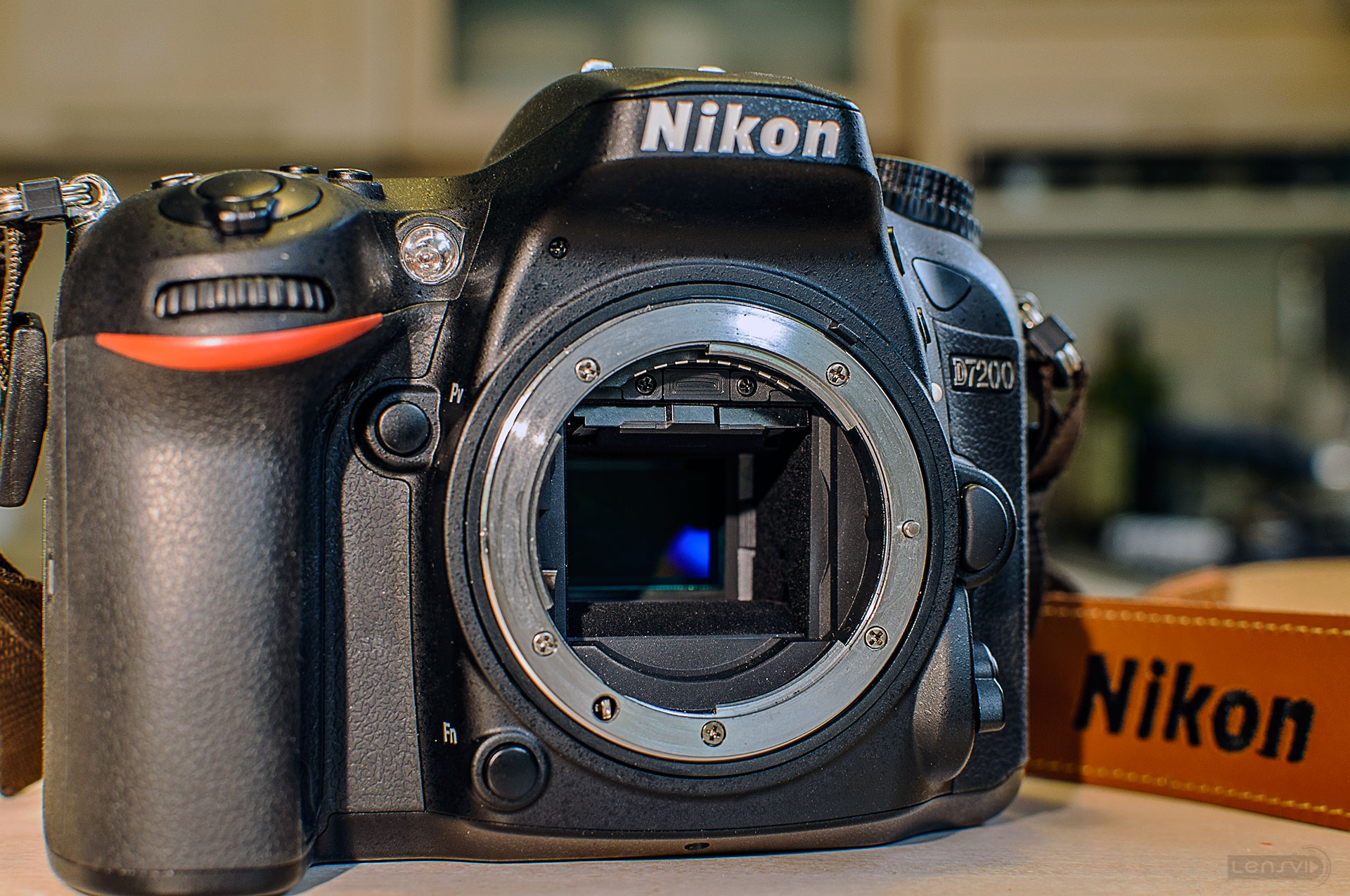 Performance
Battery life – officially the D7200 battery should be able to capture 150 images more than the D7100. In practice we didn't have the camera for long enough to really do a deep comparison but both cameras are usually good for well over a day of still shooting (if you are doing video – take at least one extra battery).
Improving an already very good battery life
AF – the AF system of the D7200 is essentially the same as that of the one found on the D7100 however Nikon does mention better low light AF performance. In our testing we didn't see huge difference. However it is possible that this is lens dependent (for this specific test we used the rather fast Nikon 105mm f/2.8 macro lens) and that some lenses are more effected than others so we would not dismiss this improvement entirely.
Buffer – the tiny buffer of the D7100 was one of the biggest complaints about the camera – although you can find ways around it (we have) it is still restricting if you are shooting sports/birds etc. Nikon listened and the D7200 improved the buffer considerably as you can see from the results we got below:
14bit RAW+JPEG – D7100 – 5 images, D7200 – 13.
12bit RAW+JPEG – 6 images, D7200 – 18.
14bit RAW – 6 images, D7200 – 22.
12bit RAW – 7 images, D7200 – 39.
JPEG Fine – 8 images, D7200 – 100.
ISO – we are not sure if it is just the improved processor (Expeed 4 vs. Expeed 3 in the D7100) or also the slightly modified sensor, but the D7200 does perform significantly better in low light (this is still not full frame territory but this is more or less the best the we have seen from a APS-C level camera to date).
Both cameras were set on a tripod with a remote, the same lens, f/8 aperture (manual focus in LiveView) and the exact same settings (including NR off). Here are the results:
ISO 100 (D7200 on the right, D7100 on the left)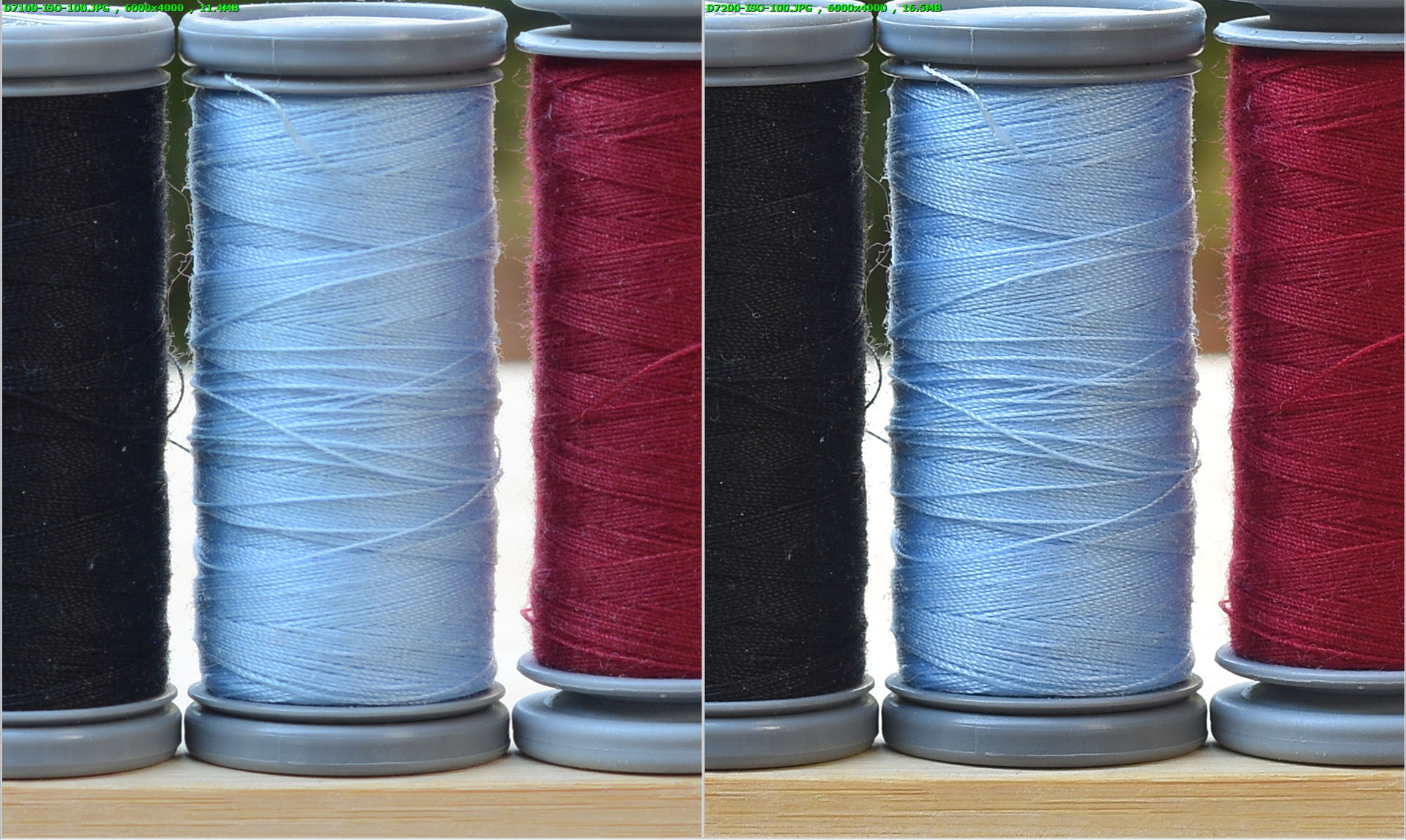 ISO 800 (D7200 on the right, D7100 on the left)
ISO 1600 (D7200 on the right, D7100 on the left)
ISO 1600 noise (D7200 on the right, D7100 on the left)
ISO 3200 (D7200 on the right, D7100 on the left)
ISO 3200 noise (D7200 on the right, D7100 on the left)
ISO 6400 (D7200 on the right, D7100 on the left)
ISO 6400 noise (D7200 on the right, D7100 on the left)
ISO 12,800 (D7200 on the right, D7100 on the left)
ISO 12,800 noise (D7200 on the right, D7100 on the left)
On both cameras you don't really see a lot of noise below ISO 1600, however you do see significantly more details and better colors on the D7200 even on basic ISO (which is interesting – especially the color thing – we are unsure as to why at this point).
Starting from ISO 1600 you see how much better the D7200 handles noise – just look at the noise images – we would say that the D7200 is about 1 stop or even a bit more – better than the old D7100.
For our taste the D7100 is O.K. up to ISO 1600 – above that there is simply too much noise (you might be O.K. with that or might think that even at ISO 800 is too much – it is a matter of personal taste and specific use case). As for the D7200 we would say that it is usable up to around ISO 3200 or in some rare situations maybe a bit above that. To us at least – both cameras are not really usable at ISO 6400 or above.
Usability
This is the part when we would like to talk about all those small changes that Nikon made which you are not going to read about in the official specs. To be honest the more we used the camera the more we discovered these improvements and it is very possible that if we had the camera for a few more weeks we would have discovered even more of those (feel free to let us know in the comments if you did).
So we basically made a sort of a list (again this is just what we found – there can be more stuff) of all the changes from the D7100 that Nikon didn't really mention that much in the specs:
Top screen – large fonts/numbers.
Top screen – re-arranged layout.
Top screen – exposure meter (!).
Info button – now also allows for live histogram in Liveview mode.
ISO/QUAL/WB buttons on the left of the screen – now they display info on the LCD (and can be controlled like the D7100 with the 2 main dials).
Video menu (see more below).
Several more options on the custom settings menu.
NFC/WIFI options (different due to the built in nature).
One of the biggest (less known) changes – the top screen – exposure meter in red
For us the video menu and even more so the top screen exposure meter were the biggest changes and we are sure that there are photographers who will buy this camera over the D7100 just because of this difference (if you are an advanced shooter it can really be THAT important).
Video
Almost all of the videos you have seen on LensVid in the past few years were shot with the D7100 so you could have easily get some clue to the quality that you can get from the camera (it has a lot to do with lenses of course and other things such as lighting etc.).
The D7200 brings quite a few improvements to the video to the video recording including a complete new video menu (very useful), flat picture style which you could also find on more advance FX Nikon cameras, but probably the biggest difference is in the image quality – both in terms of sharpness (as we have seen in the stills) but even more importantly in terms of noise. Although we didn't have a chance to record a demo – we did test both cameras during our AF test, shooting at very very dim environment and when we looked at the image on the LiveView the D7200 performed much (much) better than the D7100 (the difference seemed to be even bigger than on the stills side – although this might be just our feeling).
Nikon D7200 video test footage – Street performance, Berlin 2015 evening shot
[youtube
[/youtube]
A short daytime shot in Berlin – notice the colors and dynamic range of the D7200
[youtube
[/youtube]
A short night shot in a Berlin Hotel
[youtube
[/youtube]
There are two things which we would still like Nikon to improve – the first is the ability to change the aperture during LiveView and Video (we use a manual focus lens with aperture control but this is not a true solution in our view) and the other is the flicker reduction which doesn't really seem to solve anything with fluorescent and even some LEDs. Finally, Nikon really needs to move to 4K – we know that this is coming in the next generation of Nikon cameras, however until the D7300 there are at least 2 more years or so and it is a long time, and not everybody is going to spend the money on a D300S replacement (not to mention the next gen high end FX body) that will come with 4K…
Conclusion
Looking at the official specs of the D7200 you might think that Nikon did very little to improve on the D7100 with their new model, however after using the camera for several weeks we can truly say that Nikon did listen to at least some of the things that D7100 users have been complaining about and did an effort to improve upon them.
Besides the obvious improvements (which you more or less get with every new generation) such as improved processor/sensor (and usually some increase in sensitivity), we did see a much welcome addition to the buffer (which was super small in the D7100), as well as some improvements in battery life, WIFI/NFC (which is more or less a must nowadays – although the Nikon app is still very much lacking in advanced functionality). However its the things that Nikon didn't mention in its marketing material which we feel are more interesting.
Nikon added things such as larger (more easily readable) numbers on the top display of the camera and more importantly (we would say even essential) a metering indicator on the top screen (we hate that it is missing from the D7100), there are many other small things – such as a live histogram in video mode, more interactive functions when pressing the shortcrust buttons on the back of the camera and of course the video mode menu (a very welcome addition indeed), and these are just some of the things that we found (there are probably more to be found if we only has a bit more time with the camera.
Is the D7200 perfect? no (no camera is). You are still incapable of controlling the aperture in live view and video modes (something only D750 and above can do for unknown reasons), we still hate the lock on the top left dial, the WIFI is very limited (as we mentioned), although the video is decent it is really time for 4K on Nikon DSLRs and there are probably a few other things that we would like to see, but the are pretty minor to be honest.
If we had to give our recommendation we would say this: If you already have a functioning D7100 – there is not enough incentive to update to the D7200 (although some users might do so anyway and will definitely enjoy all the improvements that we mentioned). If you are coming from a lower/older model – the D7200 is a great camera and possibly the best all around APS-C DSLR on the market today (the only real rival is the Canon 7D MKII which has better continuous shooting speed/buffer and possibly AF system and thus might be a better option for sports/ wildlife photographers), otherwise the D7200 is the best mid range DSLR on the market, at least until something better comes along.
The D7200 next to the older D7100 – currently the best all around APS-C DSLR
What we liked
Very sharp 24MP sensor (considerable improvement over the D7100 even at basic ISO) with richer colors.
Better sensitivity (about 1 stop better than the D7100).
Better video quality (especially in low light)
Significantly improved buffer (about 3 times bigger – at least).
Many small improvements in menus and functionality.
Integrated WIFI/NFC.
What we liked less
Top left dial is still annoying to use (with a horrible tiny lock).
WIFI app is very basic (almost zero control of camera functionality).
Still no aperture control in video and no 4K (come on Nikon its 2015).
HDR functionality is basic (we really like to see true built in RAW HDR and maybe panorama functions – not everything should be done in post).
Nikon D7200 gallery
The following images were shot with the D7200 in Berlin, no retouching was done other than cropping (we used the Nikon 35mm f/1.8 DX, the 50mm f/1.8 manual focus lens, the Nikon 70-300mm and the 10-20mm f/4.5-f/5.6 Sigma).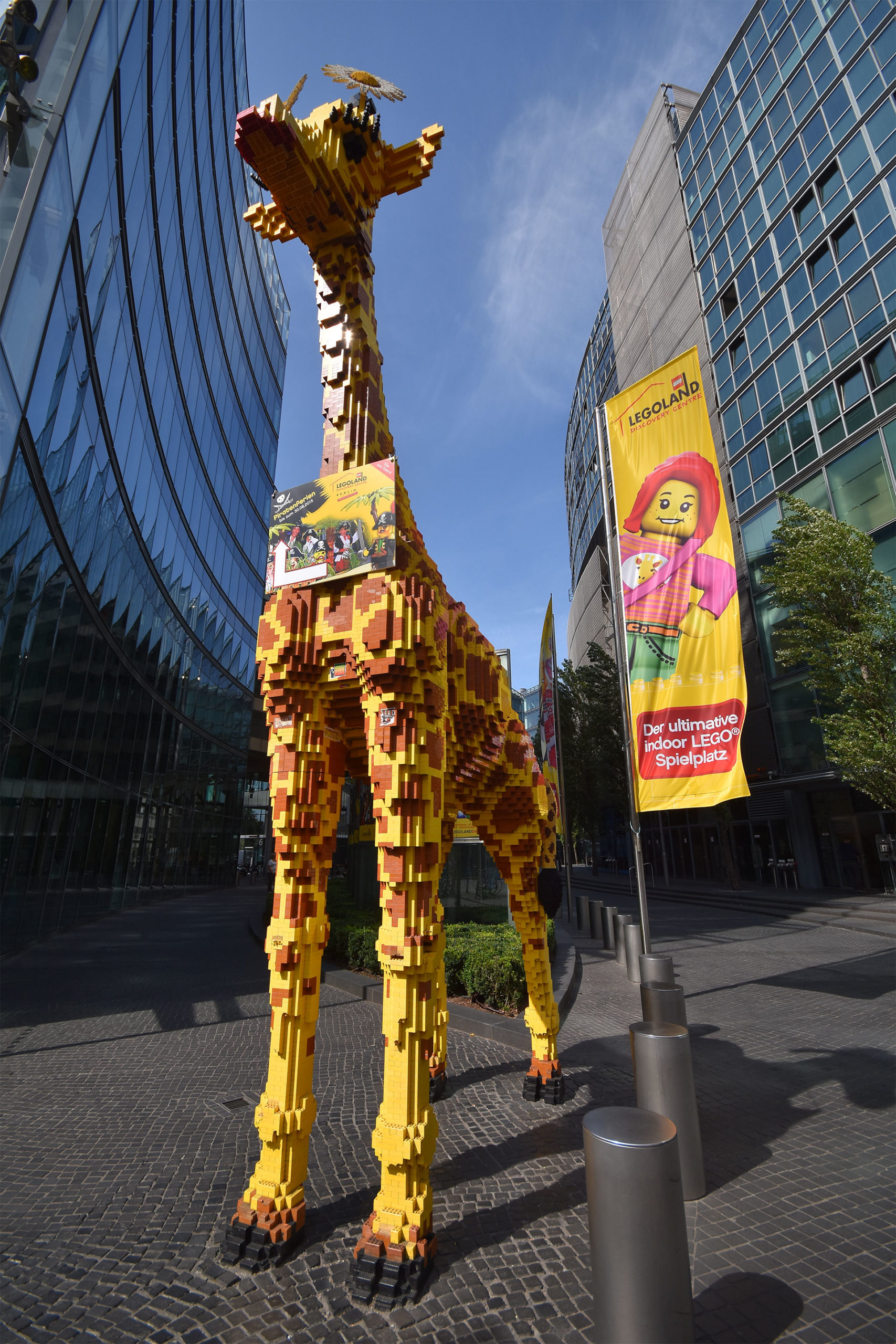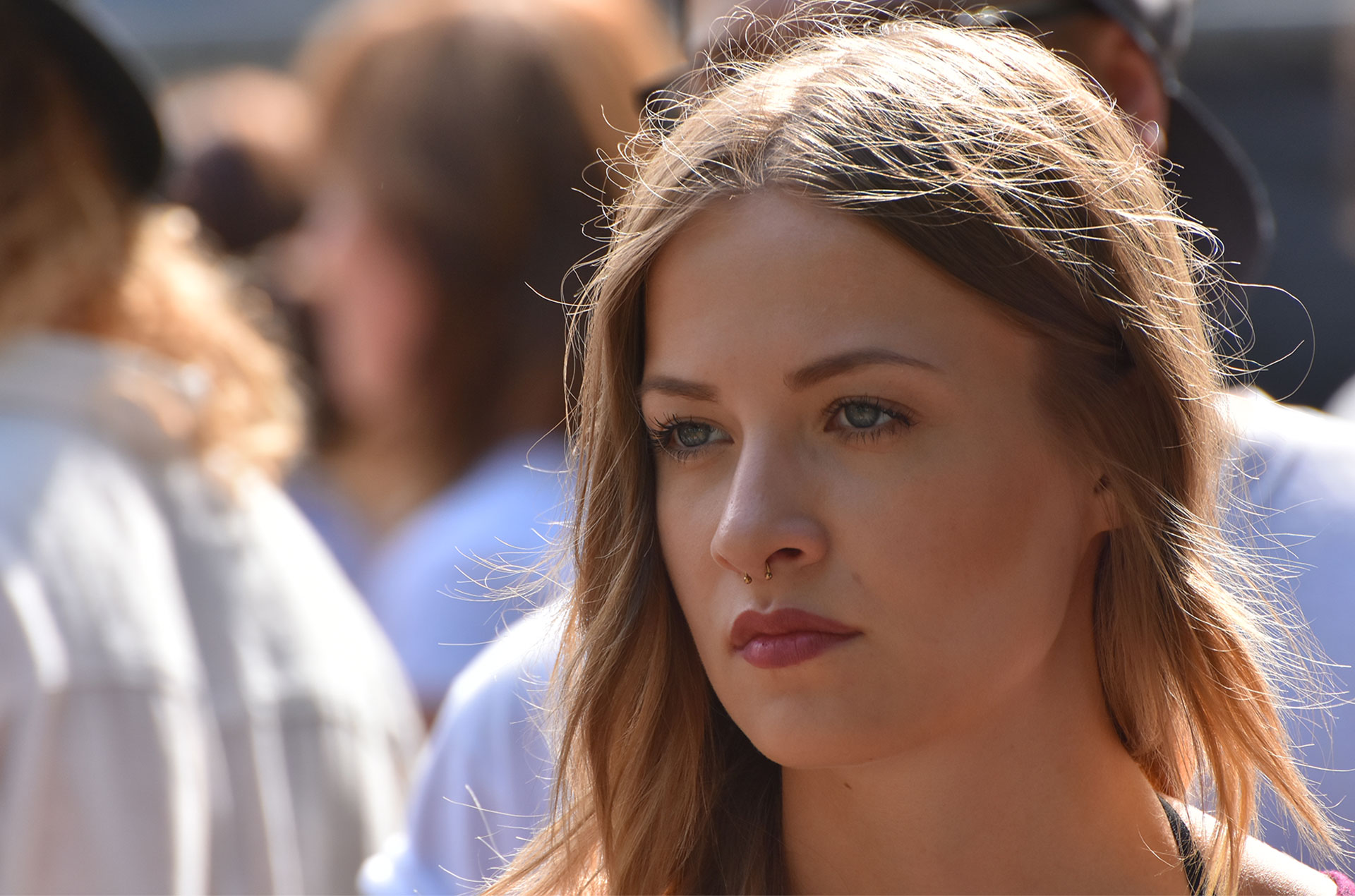 We would like to thank Hadar for loaning us the camera for review. You can check out more LensVid exclusive articles and reviews on the following link.