We recently published our Nikon D500 pros and cons review which got a nice reaction and since we worked with the A6300 at around the same time and just like the D500 it was already extensively reviewed online, we decided to do a pros and cons videos on it as well.
Let's take a closer look at the camera:
Build quality – The A6300 is very well built. Sony certainly knows how to make a quality product in terms of general build quality and materials.
Buttons – The A6300 has about 10 buttons (depending on which one you count and how), sadly their location and function is not ideal. You only get two dials (we would really like to see a front dial as well). The location of the video recording button isn't convenient (we would prefer if it would be in the top of the camera) and for some reason Sony doesn't let you use the joystick to change the focus point as a default like you can with Nikon cameras without clicking the center button.
LCD – The A6300 has a 3″ 16:9 aspect ratio display which feels small compared to the LCDs of most DSLRs these days. The LCD is not exceptionally good in bright light and although it can tilt 90 degrees upward it can't fully tilt downwards like the tilt screen of the D500 for example. A fully articulated screen would have been highly appreciated. Also missing is a touch capability which Sony did add in the A6500.
Menus – Sony menus are notoriously known for being all over the place and the A6300 isn't different. For example the video resolution is in a completely different place than the microphone levels and this is just one tiny example. In Photokina Sony unveiled the A99 MKII which was the first Sony camera to have revised menus and similar menus were also implemented in the A6500.
AF – The A6300 has one of the best AF systems of any mirorrless camera to date. It is fast, responsive and with the right lens is also very accurate. For stills the system is very good and not too far behind some of the best DSLR AF systems currently on the market. For video and especially for tracking subjects the results are good but we can't but feel that Sony still has much that it can improve. The A6500 does bring touch AF which is a very welcome feature missing from the A6300 – what we would still really like to see is the ability to fully control the AF with zero lag from a mobile device where we would not be afraid of moving the camera while changing the focus.
Image stabilization – The A6300 has no build in image stabilization. This is a big minus as we discovered in Photokina – especially for shooting video. Even with a monopod, a built in stabilizer could have been helpful at times if you are using a non stabilized lens like the Sigma 30mm that we used most of the time. The A6500 did add 5 Axis built in stabilization.
Shooting speed (and buffer) – The A6300 is a very fast camera with up to 11 fps in stills (you will need a fast card of course if you are shooting in RAW or RAW+JPEG). Do note that while the camera writes to the card it is almost useless as you can't playback or magnify images and you just need to wait. The A6500 does improve the buffer considerably and possibly help with this situation a bit.
Image quality – The A6300 has very good image quality in stills and as you can see from our test on the screen right now – done with noise reduction off of course – the noise level of the A6300 looks good up to about 6400 ISO. This is quite impressive for an APS-C camera – rivalling the more expensive Nikon D7200 and D500 and the Fujifilm XT-1 and XT-2 cameras.
Sensitivity is good up to around 6400 ISO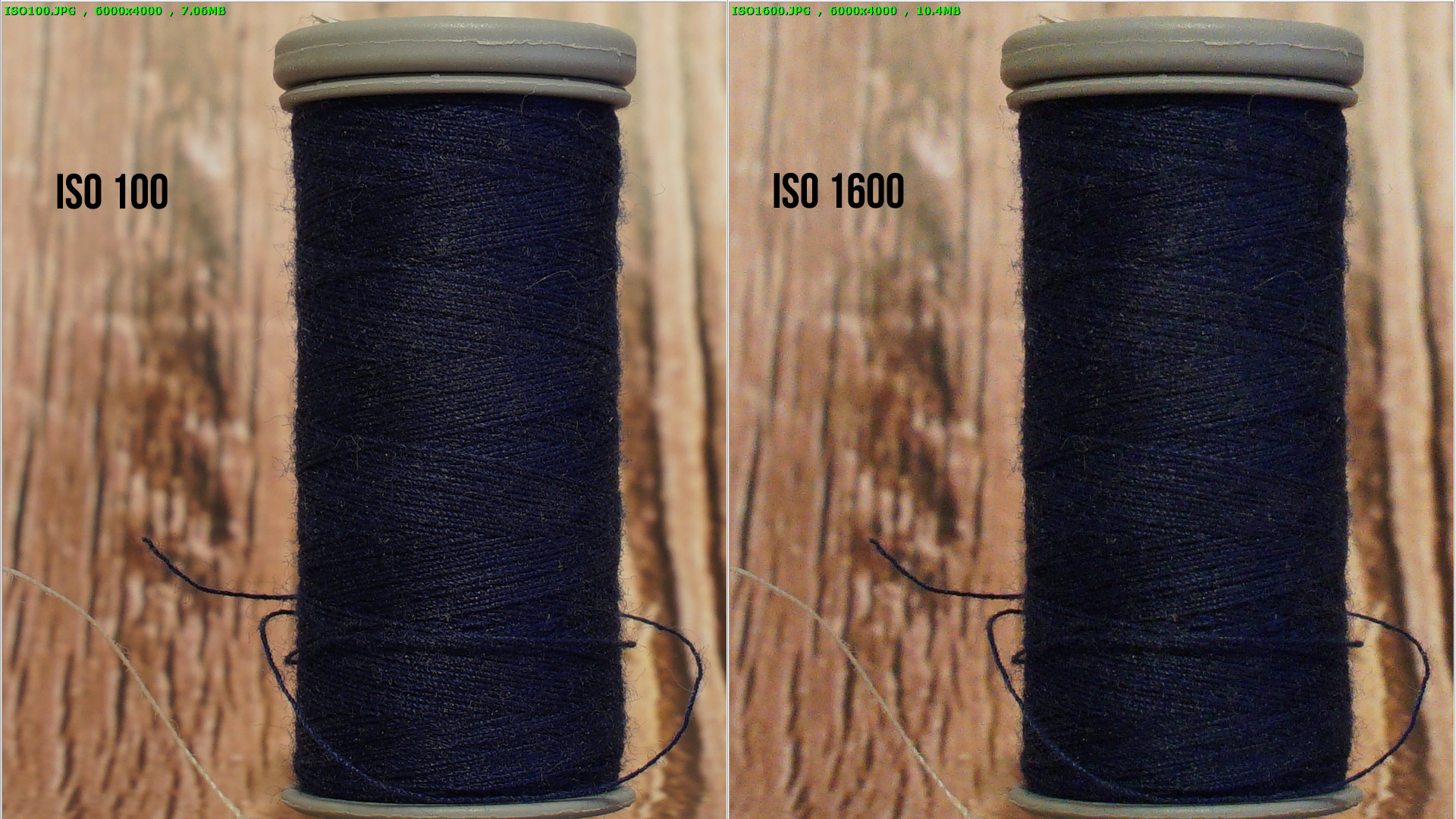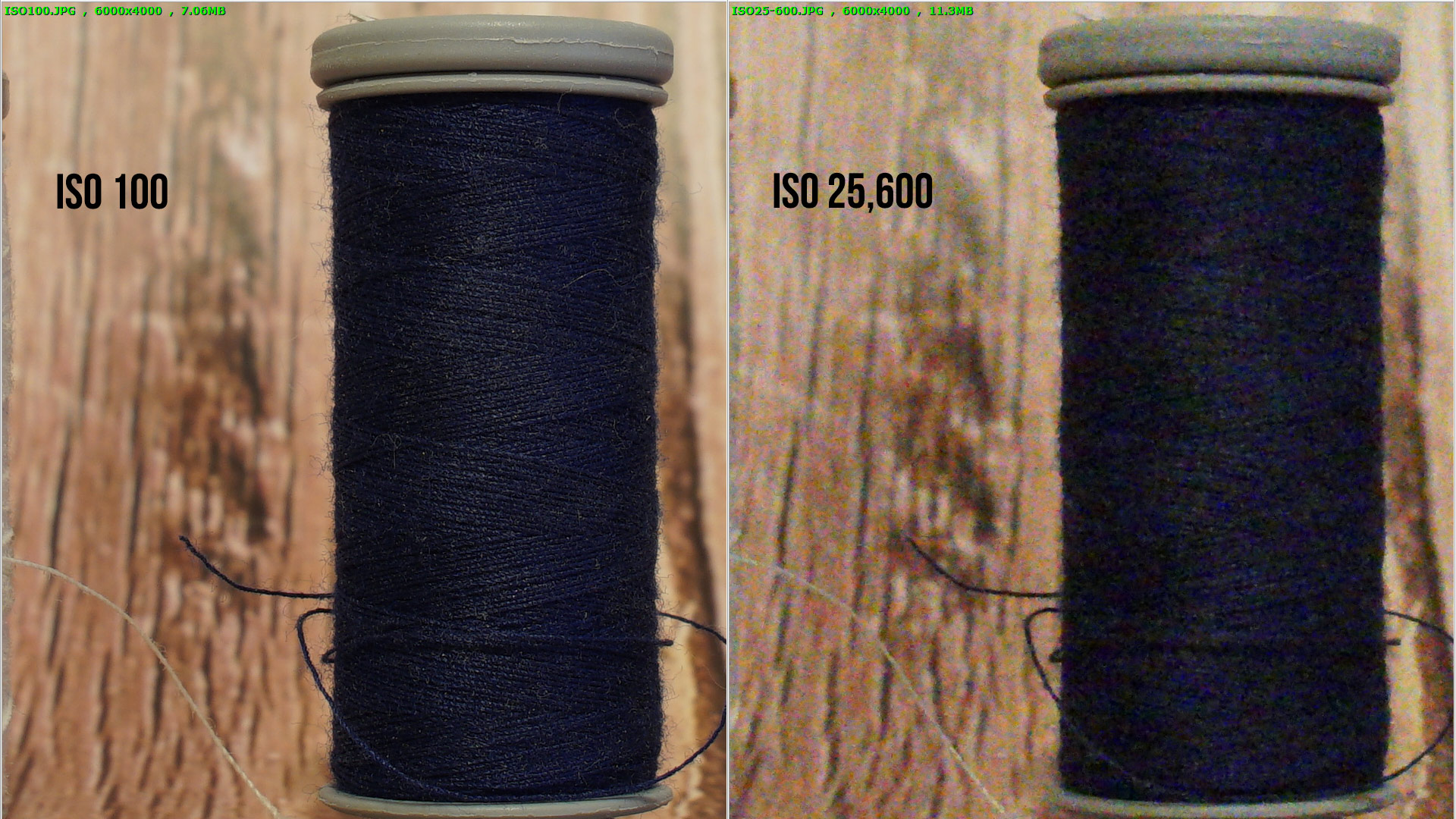 Video – The A6300 can record internal XAVC S 4K at 30p and 1080 up to 120fps. The image quality is generally very good but there are some drawbacks. We did notice some Moiré from time to time but this isn't a really a deal breaker for us. What is much more annoying in our view is the fact that you can't magnify to 100% in video mode (not when you are in the mode itself and surly not when shooting). You can do this when in stills mode where you can record video – we have no idea why Sony did this. Another letdown is the pre-amps on this camera – this isn't a surprise – this is a problem with most non video cameras but after some testing in Photokina we can tell you that we will never intentionally use the sound reordered from our recorder into the camera and will always use the copy saved to the recorder – even at the lowest level the of the camera mic input the pre-amps are noisy. Finally, although there is not significant crop in 4K mode it is visible as you can see on the screen right now.
Overheating – The subject of overheating sensor when shooting 4K video with the A6300 has been extensively researched and debated online. We shot mostly 1080p with the camera but we did want to see what will happen to our test camera so we run a simple indoor test. The camera was set to shoot in 4K at 25p 100Mbs with the LCD closed using internal battery. The ambient temperature was around 20C or 68 degrees Fahrenheit. To our surprise we were able to shoot the full 30 min at the first go. We tested the camera temperature afterwards and it was under 40 degrees Celsius or about 100 degrees Fahrenheit.
We will mention that the A6500 adds a menu opinion that circumvent the overheating protection of the camera. We think that this is a pretty lousy solution but it does work and in a pinch it will give you a longer shooting time in hot ambient weather (and a much hotter camera) at a risk of shorter sensor life.
Connections – The A6300 has three physical connectors on the left side – USB, micro HDMI and microphone jack. What is missing, and is still very much missing in the A6500 is a headphone jack (we typically used this camera with our Tascam DR70D which has an headphone out jack).Only mic jack – no headphone jack

Memory – Just like the A6000 before it and all the current Sony A7 series cameras, the A6300 has only a single slot for SD cards (although thankfully with UHS II support). This doesn't allow for proper backup on the go like many other cameras do, plus it is located in the most inconvenient location in the bottom of the camera next to the battery. This sadly didn't change with the A6500. We would really like to see Sony making a somewhat larger camera with two side slots for memory cards.
Battery life – If you are shooting only stills the A6300 is O.K. for a day of not too taxing shooting (around 300 images depending on how much you use the EVF and rear screen). For video, and especially 4K video, battery life is just hideous. Even in 1080 which is what we shot in Photokina we could not shoot even a third of a day without draining the battery. Luckily Sony allows for on the go charging from USB which is just a life saver and we came up with a small simple (although not super attractive looking) DIY USB battery holder. This tiny battery was enough to power our A6300 for a full day of intensive video shooting. Sadly the A6500 has the same NP-FW50 battery as the A6300 and the official battery life with the added image stabilization is even lower – Sony should really need to consider a grip with a large lithium-ion battery and headphone jack for both cameras.
So let's try and sum things up . From this list it seems as if we have much more cons than pros for the A6300 which is true. However this doesn't really tell the full story. You need to look at this camera as a whole while considering its price which at the time of shooting stands at just under $1K – pretty affordable in our view for the image and 4K video quality that you will be getting – especially at this size.
Sony A6300 Pros & Cons
As we have mentioned the A6500 was announced just a few weeks after we actually started this review and it does bring a few interesting improvements including what we think is the most important – in body 5 Axis image stabilization. It also has a touch screen, larger buffer, better menus, slightly improved buttons and overheating cancellation mode in 4K.
There still are many issues which Sony didn't fix with the A6500 – the battery life is still short especially for video, there is still no headphone jack and only a single SD card, it still has quite a bit of rolling shutter and the buttons location still needs improvement. The camera is also about $400 more expensive than the A6300 which leaves the A6300 as a very appealing  and affordable option for people who are less video oriented.
You can check out more LensVid exclusive articles and reviews on the following link.