Adobe announced Photoshop 2022 (and Lightroom 2022) alongside big improvements to Camera RAW (now in version 14) as part of its Adobe MAX event taking place over the next few days online.
The new cover of Photoshop 2022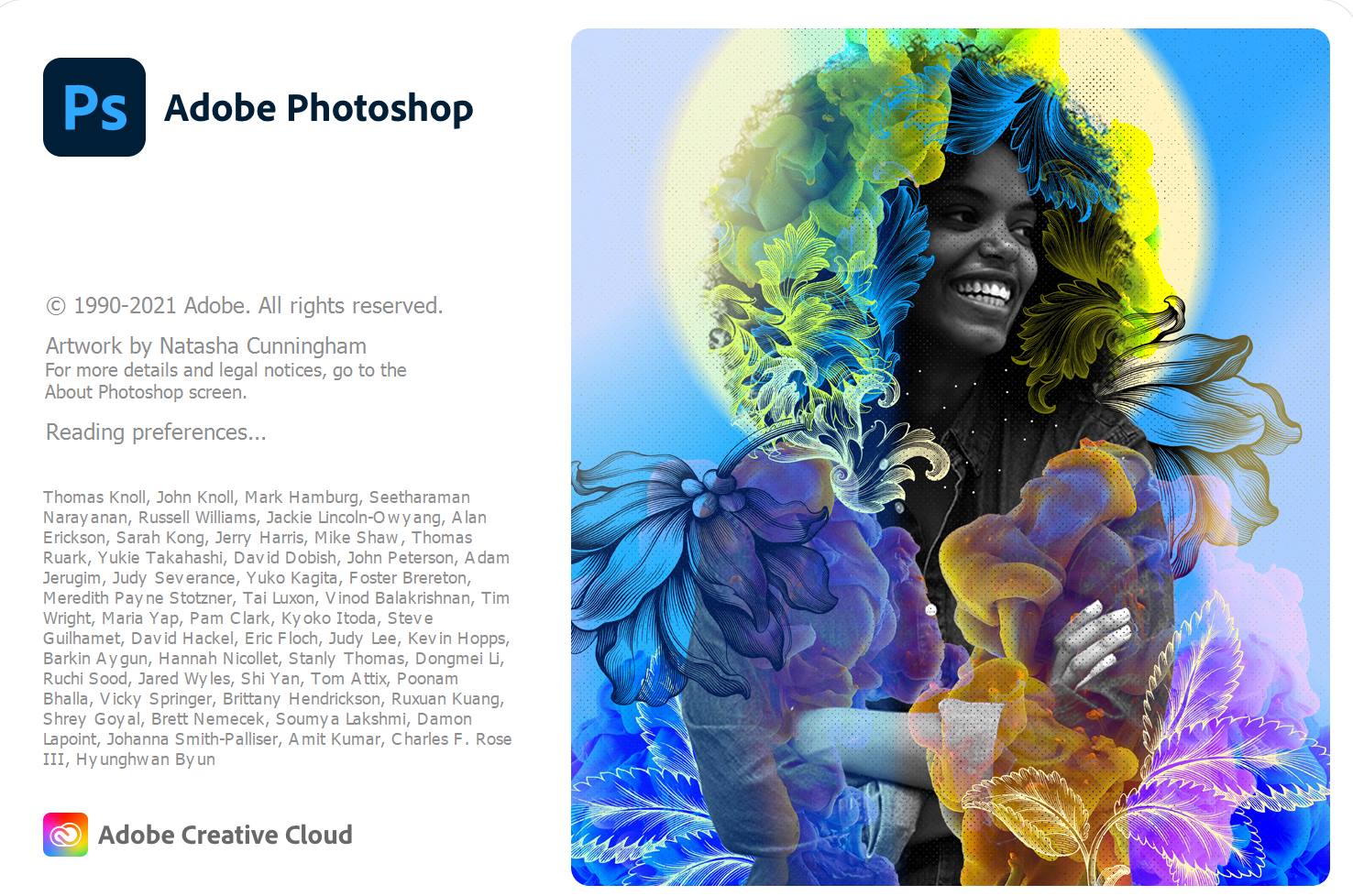 What's new in Photoshop 2022
Here are some of the main new features in Photoshop 2022 announced today (full list):
Auto-masking Object Selection Tool – the AI object selection gets a big boost, just hover on an object in the frame in this mode and it should recognize it and you can add/subtract objects easily (and also manually). The recognition algorithms were also improved.
One-Click Masks All Objects in a Layer – this one is a big deal for faster workflow – after you use the new object selection to choose several objects – just click and create a separate mask for each object.
3 new Neural Filters – there are 3 new (beta) filters added to Neural Filters – these are the

Landscape Mixer

which allows users to create a new image by combining any two landscape images together to create a blend. The

Harmonization

filter will match the color and tone of an element from one layer to another layer using the power of Adobe Sensei. Finally, there is the

Color Transfer

filter which lets you transfer the color of one image to another image.
Neural Filters improvements – better Depth Blur, Superzoom, and Style Transfer algorithms.
Improved Gradients – now with three modes –

Classic mode

: the old way; 

Perceptual mode

: the new default in Photoshop and closer to how humans perceive gradients and finally 

Linear mode

: how other applications, including Illustrator, will display gradients closer to how "natural light" looks.
Illustrator Interop – Copy a complex vector from Adobe Illustrator and paste and keep all editable attributes in Photoshop (fill, stroke, blend mode, and opacity in layers).
Improved Color Management and HDR Capabilities – enhanced support for Apple's Pro Display XDR and the newly released Macbook Pro 14" and 16" laptops.
Share for commenting – a new tool from within Photoshop to send comments back and forth to collaborators on a project.
Improved "Export As" – faster on Mac M1 machines with some new features.
There are a few other smaller improvements and bug fixes (we still had a few crashes with the software but hopefully these issues will be fixed soon).
The new mask all objects in Photoshop 2022
What's new in ACR 14
Adobe Camera RAW 14 brings in another list of improvements including what many users have been asking for years – advanced masking in a layers format which provides a very powerful new tool for creators.
Advanced masking system – allowing for the creation of multi-layered masks and a completely new look for the masking tool/bar on the side.
Object/sky selections – advanced options for the selection of objects and the sky automatically and creating specific masks for them.
New presets – Adobe added several new presets to ACR 14 for more options.
Preset options – even more important than the new presets are the new options to control them and choose how much of them you would like to apply (how was this not part of the ACR preset tool from day 1 we ask?).
ACR is now also part of Photoshop for iPads which is a huge thing for those using this app.
More Photoshop 2022 /Lightroom 2022 videos
Colin Smith from photoshopCAFE on masking in Lightroom 2022 (above you can see his video on Photoshop 2022)
Martin from Yes I'm a Designer with all the new features of PS 2022
Jesús Ramirez on Photoshop 2022 in 9 min
Blake from f64 Academy on the new masking in ACR 14
Julieanne Kost from Adobe video on Camera Raw 14 – The New Masking Tools
Terry White from Adobe on the new masking tools in Lightroom Classic 2022
You can find more Adobe Photoshop videos we published in the past – here and you can also check all the features in the last Photoshop iteration (Photoshop 2021) on our previous Photoshop yearly coverage.