In preparation for NAB 2017 which opened today in Las Vegas, Manfrotto launched earlier this week the Nitrotech N8 fluid head. A new flat-based fluid tripod head that's compatible with the company's existing quick release plates and is rated for a camera package of up to 8kg/17.6lbs.
The name of this head has to do with a new technology Manfrotto developed for this head which uses a small piston which contains Nitrogen. This way instead of the existing click based counterbalance most advance fluid heads got – you have a smooth continuous counterbalance (which at least on paper is a very interesting and desirable feature – we often find existing counterbalance systems to favour either light camera setups or heavier ones but changing from a lighter to a heavier setup don't always work well with some heads).
The new head has a flat base although it can work with an adapter on bowl-equipped tripods (and if you are buying it as part of a Manfrotto tripod kit it will also come wit one).
With the head you have control over pan and tilt speed and the head is equipped (like many of Manfrotto's new line) with the company's Easylink 3/8″ mounts for adding a monitor or other accessories (we find this system to be very useful – especially with the company's arms).
The new Manfrotto Nitrotech N8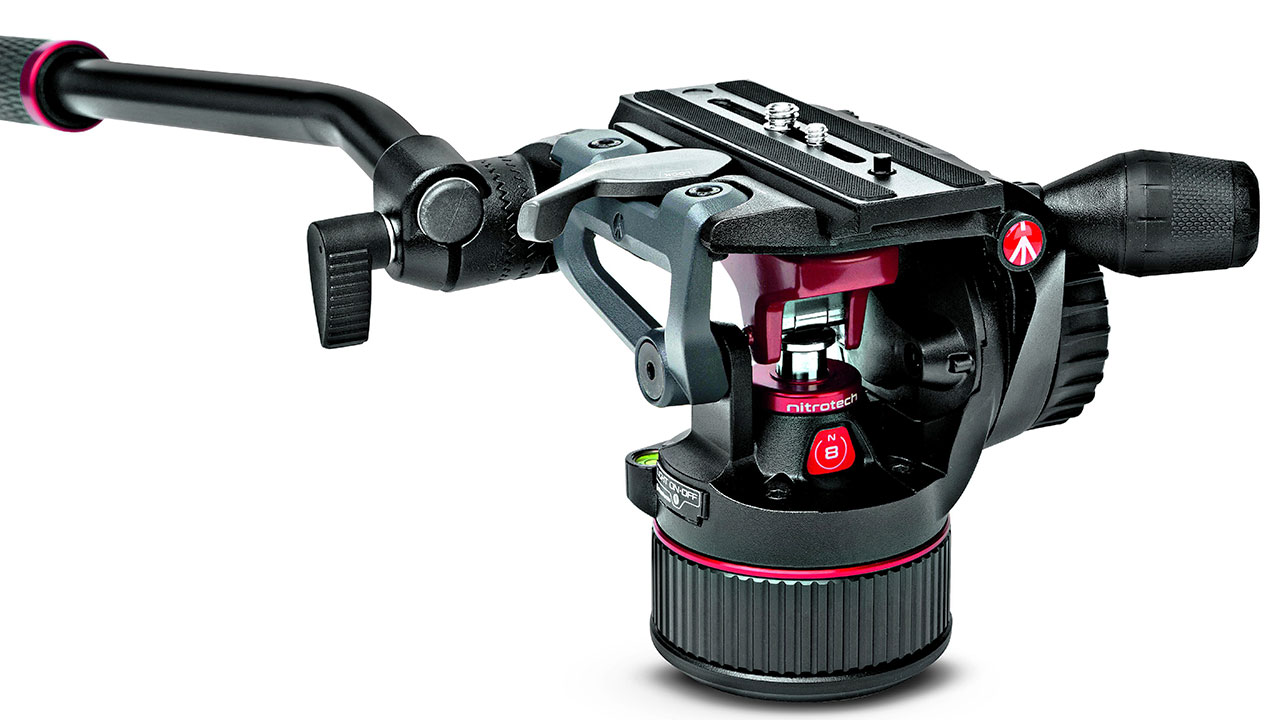 We are in the process of reviewing several of Manfrotto's fluid heads and we hope to take a look at the Nitrotech N8 as well later on this year.
As for pricing, the Manfrotto Nitrotech N8 is priced at $450.
Official Manfrotto video of the Manfrotto Nitrotech N8
We will be looking into several monitors in the near future so stay tuned for that. If you don't want to miss any new photography product be sure to check out our product photography section.