Several months ago we got the Samyang AF 75mm F1.8 for review. This lens is part of Samyang's growing family of AF lenses and more specifically the small, light, and affordable line which they refer to as the "tiny but almighty". The AF 75mm F1.8 is a focal length that used to be popular back in the film days before 85mm became more common. It is also worth mentioning that last year we looked at another member of this line – the AF 45mm f/1.8 FE which performed quite well. As we typically do, we shall start with the design and build before we move over to performance and give you our final verdict.
Compact, light, and sharp – AF 75mm F1.8
Build
Optical Design
the lens has 10 elements in 9 groups with quite a number of advanced elements for its size including 2 HR (High Refractive Index) and 3 ED (Extra-Low Dispersion) elements as well as Ultra Multi-layer Coating.
Materials
The lens is made from a hard plastic material with its internals made of metal (and glass of course), just like the rest of this family of lenses.
Size and weight
As with all of the lenses in this line the 75mm f/1.8 is very lightweight and compact measuring about 8cm or 3″ tall and weighing in at just over 270 grams including the hood and caps which is really super lightweight.
Rings
The lens has a single multipurpose ring with no hard stops. It has decent resistance and is not too narrow.
Buttons and switches
Talking about that multipurpose ring, the lens has a new and interesting custom switch that has two modes: in mode 1 you get the common manual focusing or manual override of autofocus (depending on your camera settings) while in mode 2 the ring will give smooth aperture control without click steps. A little bit confusing at first but it seems to work fine. We would actually love it if it had a 3 mode switch with the third forcing the lens into manual focus as some Sony lenses do. Samyang promised that this switch will get an update in the future with more custom settings via firmware – so far this did not happen.
The Multi-purpose switch
Sealing 
The lens has no weather sealing so be mindful of using it in the rain.
Mount 
The lens comes only in Sony E mount (we tested it on our A7R IV and our A6500).
Hood
The lens comes with a nice and fairly deep plastic hood.
Aperture
The 75mm f/1.8 has 9 aperture blades with a fairly large front element compared to its size.
Filter
The lens has a 58mm filter thread.
Performance
Auto Fucus performance
Stills and video autofocus is courtesy of a linear stepping motor system. It is fairly quick and although not as accurate as Sony native glass it is certainly significantly improved compared to what Samyang had to offer just a few years ago.
Sharpness
We tested the sharpness of the lens using our special large professional Imatest high-end chart. In the center of the frame wide open the lens isn't super sharp, closing down to f/2.8 shows some improvement but only at f/4 you really see a significant jump with a little extra boost at f/5.6 (especially in contrast).
The corners show a similar behavior but with a significant boost in sharpness coming only at f/5.6. Interestingly this was not the same on both corners (one was much better than the other), so much that we had to ask for a second copy of the lens and there are clear differences between the two in terms of sharpness (which is of course not unheard off in the optical industry).
The Samyang 75mm f/1.8, sharpness at the center of the frame at different apertures (zoomed in)
The Samyang 75mm f/1.8, sharpness at the corner of the frame at different apertures (zoomed in)
With that in mind, we were really surprised to see how the lens compared to our more expensive native Sony 85mm f/1.8 lens. Both the center and corners seem to be sharper at f/1.8 and f/2.8 showing a lot more details across the frame – pretty impressive.
Sony (top) at f/1.8 and f/2.8 vs. the Samyang (bottom) at the same apertures – sharpness center of the frame
Sony (top) at f/1.8 and f/2.8 vs. the Samyang (bottom) at the same apertures – sharpness corner of the frame
Minimum focus distance (sharpness close up)
The official close up distance of this lens is 69 cm (from the sensor plane). In our testing, we were able to focus at around 65cm from the sensor. Image quality wide open was decent but it did improve noticeably when closing down to f/2.8.
Close up sharpness at f/1.8
Close up sharpness at f/2.8
Breathing
The lens has some very visible breathing as you can see in the video so keep this in mind if you consider using the lens for video shooting.
Chromatic aberrations
Chromatic aberrations seem to be fairly well controlled on this lens even wide open with a visible improvement at f/2.8.
Minimal CA at f/1.8
No CA at f/2.8
Flare
Flare can be quite noticeable straight in front of the lens. Use the hood and try to avoid direct light unless you are seeking that specific flare look.
Vignette
The lens has a very significant darkening of the corners wide open. This effect improves at f/2.8 and significantly goes down at f/4 but it doesn't disappear completely even at f/5.6. To be fair, our Sony 85mm f/1.8 also has about the same amount of vignette so this isn't unique to this lens.
Vignette results
Barrel distortion
The lens might have a very slight pincushion distortion but it is honestly quite minimal.
Very minimal pincushion distortion
Bokeh
At the very center of the frame lights, balls are nice and round turning oval as you move away from the center. The light balls themselves are very clean without any visible onion rings.
Bokeh example
Conclusion
The Samyang AF 75mm F1.8 is an interesting offer by the company, it is small and lightweight but the real surprise to us was its optical performance. In our tests, it performed visibly better than the more expensive Sony 85mm f/1.8 and although certainly not a perfect lens, it proved to be very capable.
Better than the Sony 85mm f/1.8?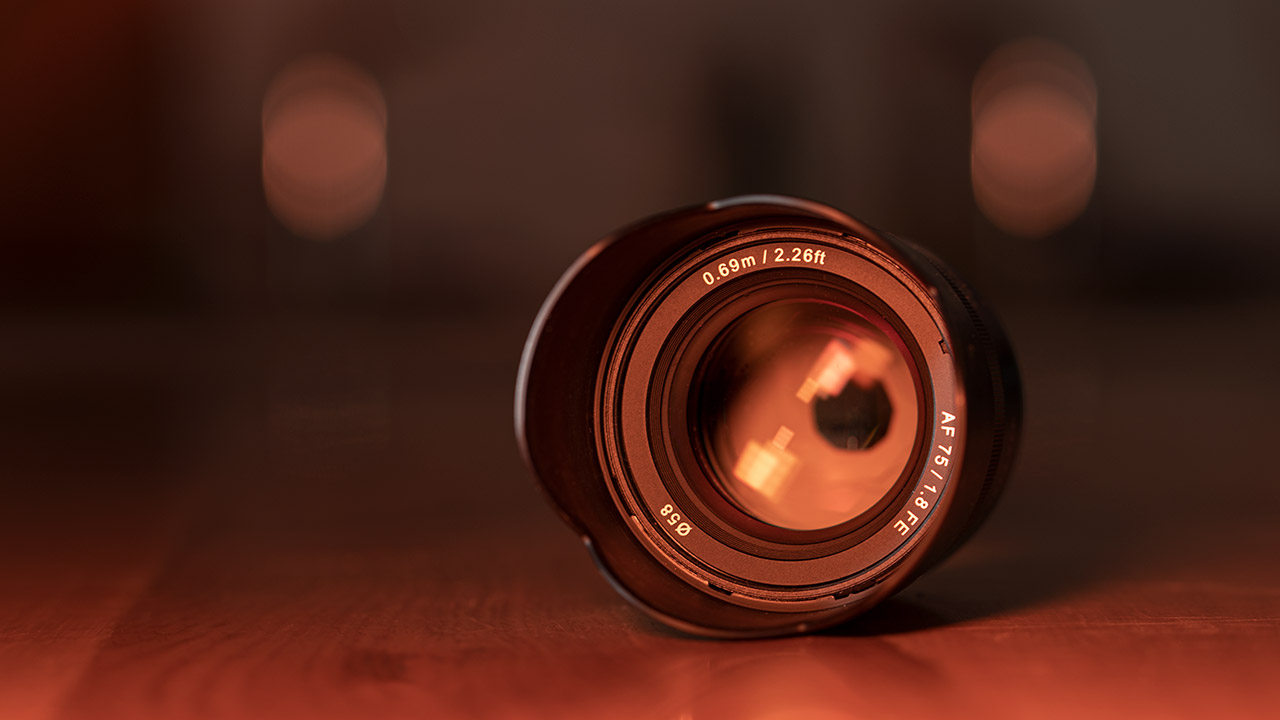 As with every product, there are downsides, although the build quality is O.K. it still feels a bit plasticy and the switch on the side of the lens that allows the user to change the aperture feels more like a gimmick than a useful feature (a simple AF/MF would be more useful in our opinion), vignette on this lens is very prominent up to f/4 (but this happens with the Sony 85mm as well and can be fixed in post) plus some might miss the weather sealing of the Sony.
Pricing
At the end of the day compared to the $600 of the Sony 85mm F/1.8, the $400 Samyang AF 75mm F1.8 seems like a pretty sweet deal for a compact inexpensive, and fast full-frame portrait lens.
Sample images shot with the Samyang AF 75mm f/1.8 lens on the Sony A7R IV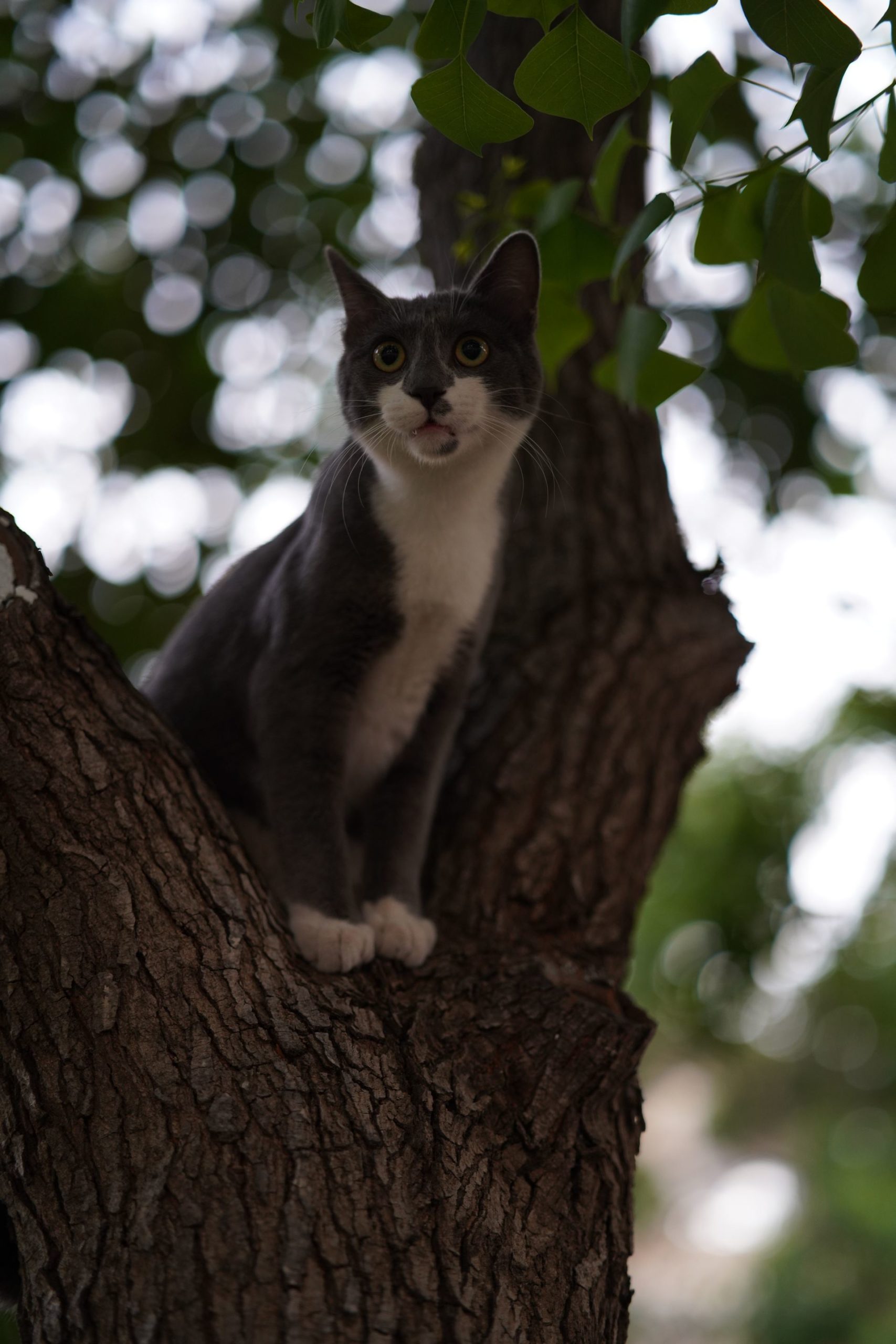 You can check out more LensVid exclusive articles and reviews on the following link.