Don Pettit is our favorite Astronaut-photographer. He spent more than a full year in space, looking at earth from the International Space Station. Earlier today SmugMug published a short video interview with Pettit who talks about the amazing experience of shooting earth from space.
Pettit is not just an Astronaut but he is also a scientist who worked at the  Los Alamos National Laboratory before being selected to become an Astronaut for NASA. He is also responsible for quite a few interesting space related inventions including a  zero-g coffee cup. As one of the more prolific photographers in space Pettit didn't only take amazing images, he also helped developed devices for taking pictures from the space station. In 2002 he built a  barn door tracker (which is a device we only recently covered here on LensVid) on the space station from used parts he found and helped make images shot from the space station much sharper (some of those images you can see in the video above).
Long exposure from space (Credit: NASA/Don Pettit)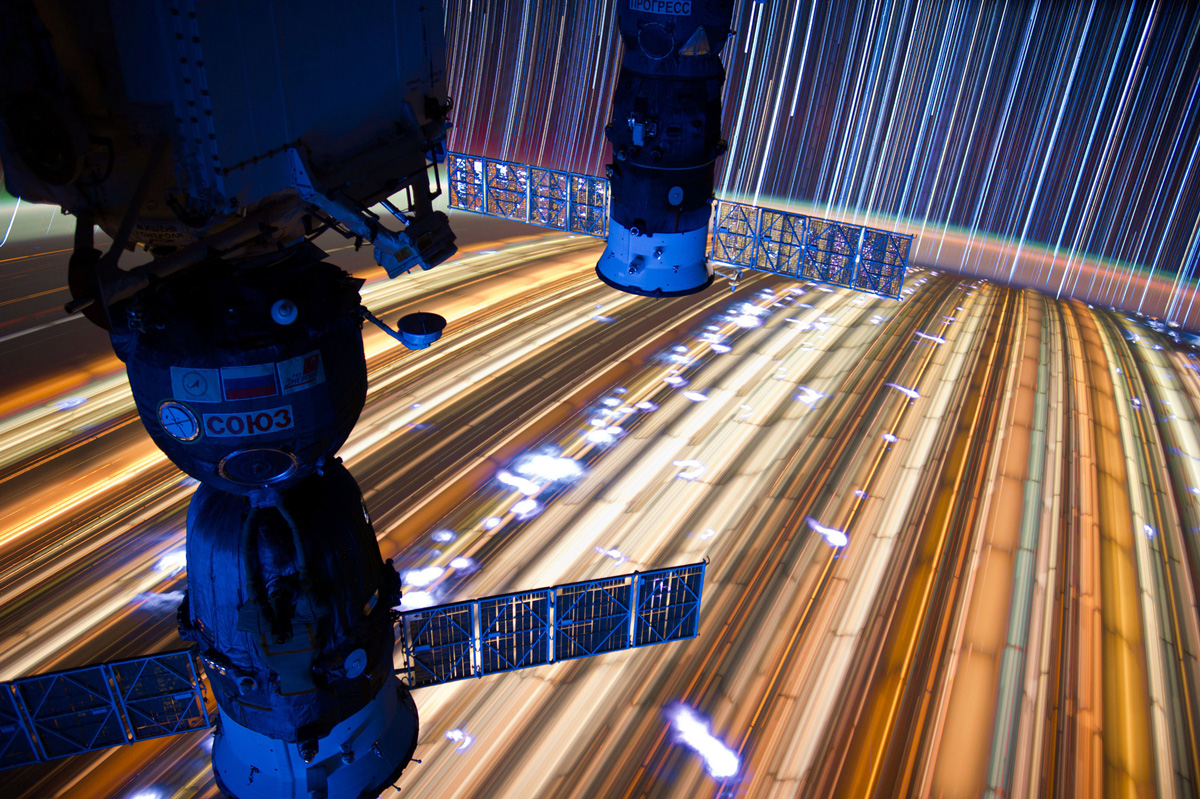 You can read the full interview SmugMug did with Pettit on the company's blog.
Earth through "the Cupola" (Credit: NASA/Don Pettit)
Two years ago Pettit gave an interesting lecture, talking about some of the difficulties of shooting earth from space and the differences between shooting in zero gravity and shooting on the ground.
Cities from space (Credit: NASA/Don Pettit)
Pettit's fascinating lecture at Luminance conference in 2012
[vimeo]https://vimeo.com/51632896#[/vimeo]
You can watch more videos of interesting photographers on our photographer section here on LensVid. If you are into space photography – make sure you watch this PBS special.