Earlier today Godox introduced its own professional Bowens spotlight attachment with 3 different optical lenses to choose from as well as a range of accessories.
A larger Spotlight Attachment
About a week ago we published here an extensive review of the Godox S60 and its projection unit. We loved the S60 LED but felt that the projection unit need some more refinement.
Godox seems to have the same thoughts in mind and the newly released Spotlight is a much larger unit with a Bowens mount (unlike the older projection unit which needed an adaptor that was somewhat limited in the lights that it can be used on).
The new Spotlight is much larger, it seems to have a dedicated place for colored gels in the front as well as a different mechanism for cutters, gobos, Iris, and other light shaping modules in the center.
The VSA Spotlight spotlight system comes in 3 different variants, each has a different lens with a different beam angle. The VSA-19K has a 19-degree angle beam, the VSA-26K has a 26-degree angler beam, and the VSA-36K has (yes you guessed it) a 36-degree angle beam. Each one sells as part of a kit and comes with its own yoke.
The Godox Bowens Spotlight family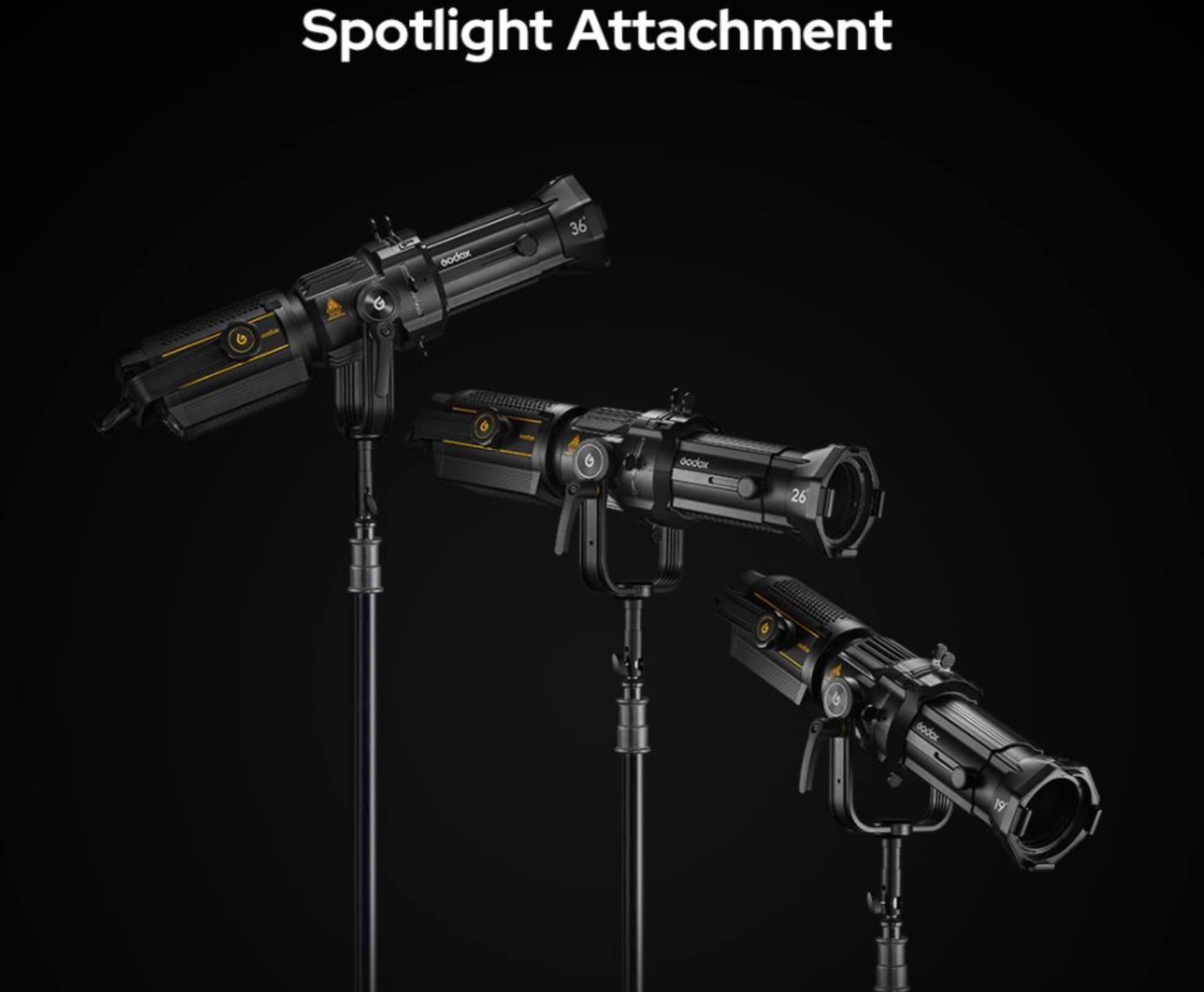 What about limitations? well, Godox suggests using the Spotlight with LEDs up to 300W (possibly due to heat dissipation limitations).
Shaping light with the Godox VSA-36K spotlight 
Pricing and availability
The Godox VSA Spotlight series is currently available for pre-order on B&H and sells for just under $500 (see Godox VSA-19K, Godox VSA-26K, and Godox VSA-36K). You can also find some of the optional accessories for this modifier here.
If you don't want to miss any new photography products be sure to check out our product photography section on our photo gear channel.