A new kickstarter project from MagMod brings two new magnetic speedlight diffusers – the MagSphere & MagBounce.
The MagSphere & MagBounce are the newest additions two the family of products MagMod already has based on their unique magnetic attachment system for speedlight. About a year ago MagMod first introduced their first products which included a gel holder and a grid holder for your flash – both use strong magnets to hold the in place.
MagMod uses a silicon rubber that attaches to the top of the speedlight with two magnets on its sides. each accessory has its own magnets and can be quickly attached to this unit. The new MagSphere uses this principle to bring into the game a very efficient omnidirectional flash diffuser while the MagBounce reflects light forward like a bounce card.
MagSphere – magnetic and flexible
Both the MagSphere & MagBounce are made from a flexible material that can be easily stored in a camera bag. The MagSphere can also very easily hold up to two gels or even a grid which makes it even more useful.
MagBounce – not your average bounce card
If you are wondering how strong are the magnets inside the units – well check out this demo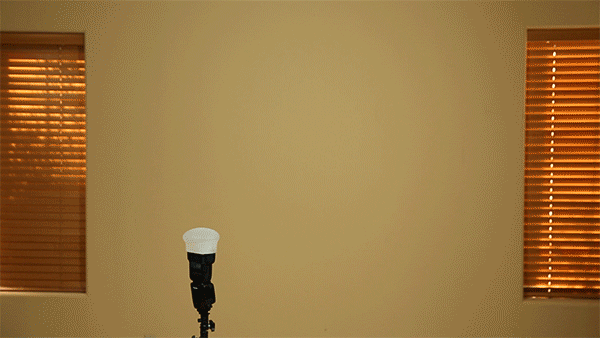 At the time of writing MagMod almost quadrupled their goal on Kickstarter with close to $200K of pledges. You can get your own MagSphere or MagBounce for just under $60 or both for just under $80 on the project kickstarter page.
Update 12/4/2014: Just a few hours before (successfully) ending their campaign, MagMod added a new accesory to their growing system – the MagSnoot. As its name implies – this is a flash attached snoot which will help you focus your light coming from the flash. How is this different from a grid you ask? here is what MagMod had to say:
How does the MagSnoot compare to the MagGrid? 
Both the MagGrid and MagGel Slot will continue to be a staple in any photographer's bag, as they are far more compact and quicker to use. They both require less thinking and tinkering when shooting in fast paced environments, and if you own multiple MagGrids and MagGel Slots, you also increase redundancy and flexibility in your modifier kit. 
The MagSnoot will primarily be best suited for commercial photographers that shoot product, food, fashion, or wherever any photographer needs tight precision with their lighting. Studio and portrait photographers will also find it incredibly handy for use as a great hair-light or rim-light modifier.
As for pricing – the new MagSnoot will cost $35 during the few hours of the kickstarter campaign – probably a bit more afterwards (check it out on the project kickstarter page).
The new MagSnoot
Make sure you wont miss any Kickstarter photography projects on our dedicated Kickstarter page here on LensVid.