Yesterday Nikon announced two new products, a long telephoto prime lens with a built-in extender in the form of Nikon NIKKOR Z 600mm f/4 TC VR S and the MC-N10 advanced wired remote control for Z cameras.
Nikon NIKKOR Z 600mm f/4 TC VR S
Nikon continues to increase its range of long telephoto Z lenses and is now the leader in mirrorless telephoto lenses (at least when it comes to variety).
The Z 600mm F4 main feature is a built-in 1.4x teleconverter that changes the angle of view of the lens to 840mm focal length. Even more, interestingly you can still use an external teleconverter on the lens, and with a 2X teleconverter, you can turn this lens into a 1640mm lens.
The lens has 26 elements in 20 groups (19 in the lens itself and the rest in the teleconverter), these include three Extra-Low Dispersion (ED) elements, two Super ED elements, and two short-wavelength refractive (SR) elements.
Another interesting aspect of this lens is its relatively light weight of 3.3kg (7.2lbs). This might not sound very light but it is more than 0.5kg lighter than the F mount 600mm f/4 lens which did not have a built-in teleconverter (the lens has a magnesium alloy frame and is fully weather-sealed). The lens is 44cm (17.2") long without the lens hood attached.
The Nikon Z9 with the new NIKKOR Z 600mm f/4 TC VR S
MC-N10 Remote
The second product that Nikon announced today is a wired remote in the shape of a camera grip with a side metal rosette. This new advanced remote is designed to be used with things like gimbals, fluid heads, shoulder mounts, and more to control the camera using a large number of programable buttons as well as two dials and a small joystick.
The MC-N10 remote grip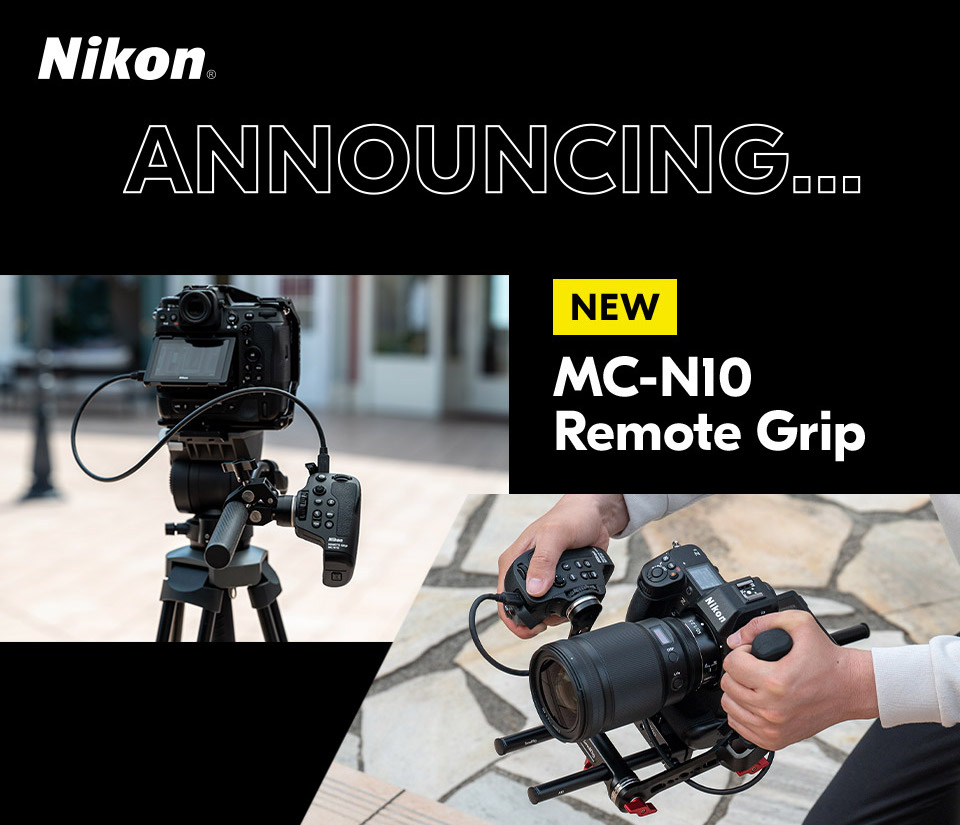 The design of the MC-N10 is similar to that of a Nikon camera and should be intuitive to use for Nikon users. The remote grip is powered by two AA batteries which should last for up to 12 hours and the unit itself is connected to the camera using USB-C.
In our view, this last part is maybe the biggest weak point of this design. While a wired connection is certainly faster and more reliable it does limit the way you can work with the unit and let's face it cables can be rather annoying.
Official  Nikon video on the MC-N10 Remote Grip
Pricing and availability
When it comes to pricing the Nikon NIKKOR Z 600mm f/4 TC VR S will start selling in late November 2022 for $15,500 and the MC-N10 Remote will start selling around the same time for $427.
If you don't want to miss any new photography products be sure to check out our product photography section on our photo gear channel.