Samyang had just introduced a wide-angle AF lens from its TINY series with a new and interesting innovation – the option to maintain a specific focus even if you turn off the camera or get back to one if you change the focus by accident. This plus some other optical characteristics should make this fairly affordable lens attractive to potential astrophotographers.
A new option for astrophotography
Those who like to take dramatic photos of the milky way might really appreciate this new offering by Samyang.
Typically AF lenses and especially fly-by-wire lenses that are used in mirrorless cameras are not that ideals for these types of work. The reason is that the lens does not keep infinity if it is turned off and if you happen to knock down the focus you will manually need to find it again (most mirrorless lenses don't have hard stops).
This can be solved with manual focus lenses but you need to find a fast wide-angle MF lens and then this lens will be less suited for other types of photography when you might want AF.
The Samyang 24mm f/1.8 FE is looking to solve this problem by introducing a new feature which uses the Hold button on the lens together with a small new LED light on the side of the lens which indicates the status of the lens and can allow the user to make sure the lens stays in the same AF distance when you turn the camera on again and also go back to that focus distance if you moved it (see video below and we hope to test it soon ourselves and try and explain this a little better).
A new option for astrophotographers – the Samyang 24mm f/1.8 FE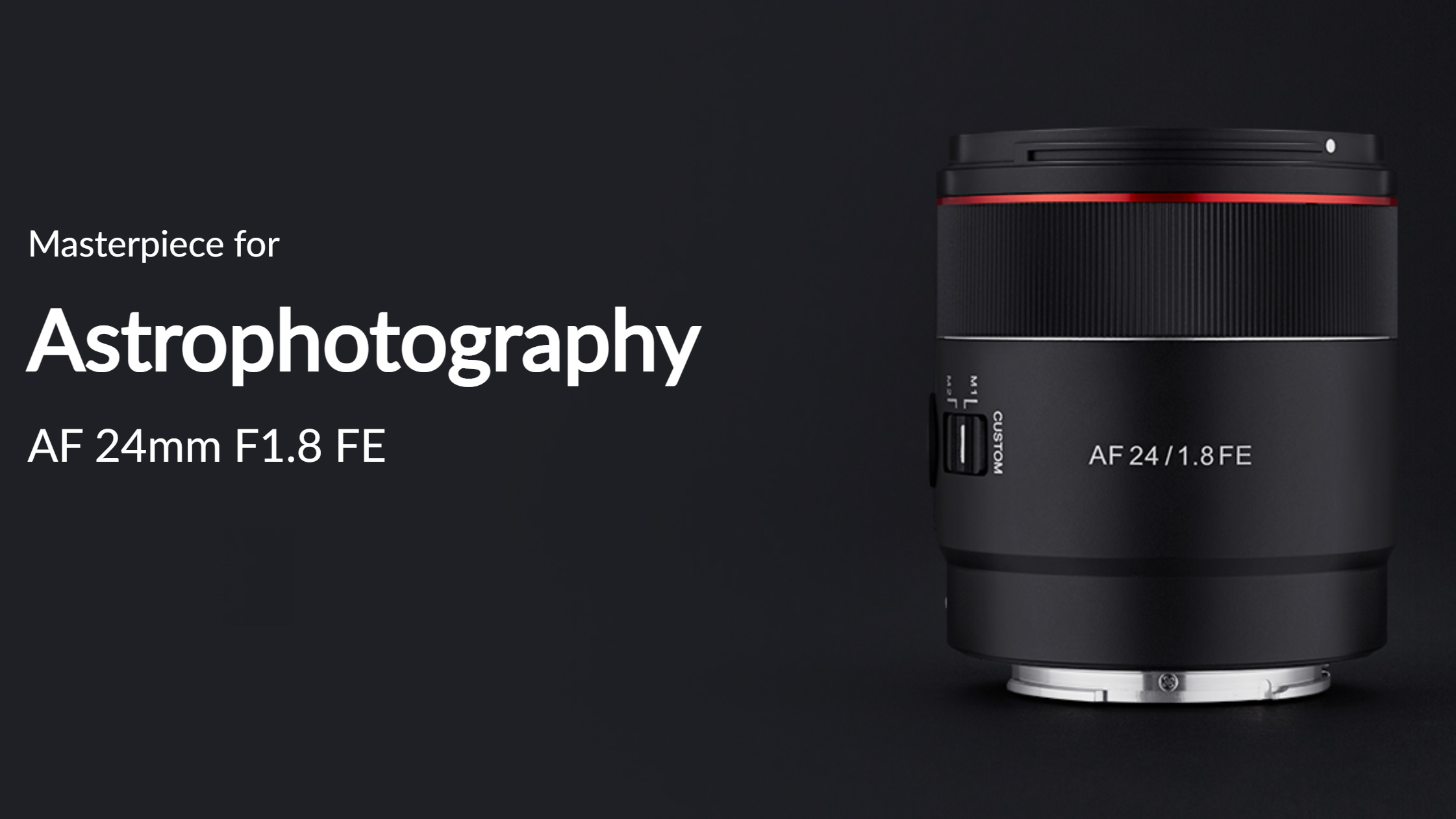 Lens Specs
Here are the main specs for the new Samyang 24mm f/1.8 FE lens:
24mm f/1.8 lens with full-frame coverage.
11 elements in 8 groups with 3 HR and 2 ED elements and 2 more aspherical elements.
Water and dustproof (with 4 separate internal compartments).
19cm min focus distance (1:5 macro magnification).
9 aperture blades.
58mm filter thread.
230-gram weight.
E-mount only.
Pricing and availability
The lens should be available later in April 2021 for $550.
HBFilms on the new feature introduced with the Samyang 24mm f/1.8 FE 
HBFilms on actually using the lens in the field
If you don't want to miss any new photography products be sure to check out our product photography section on our photo gear channel.