Today Adobe announced several new versions of its software including Photoshop 2023, and Lightroom 2023 alongside big improvements to Camera RAW. While some of the improvements are still in beta (or part of a "techology demonstration") many of the new tools are said to be fully ready to use including lots of new AI-based selection tools.
The new Adobe Photoshop 24.0 cover image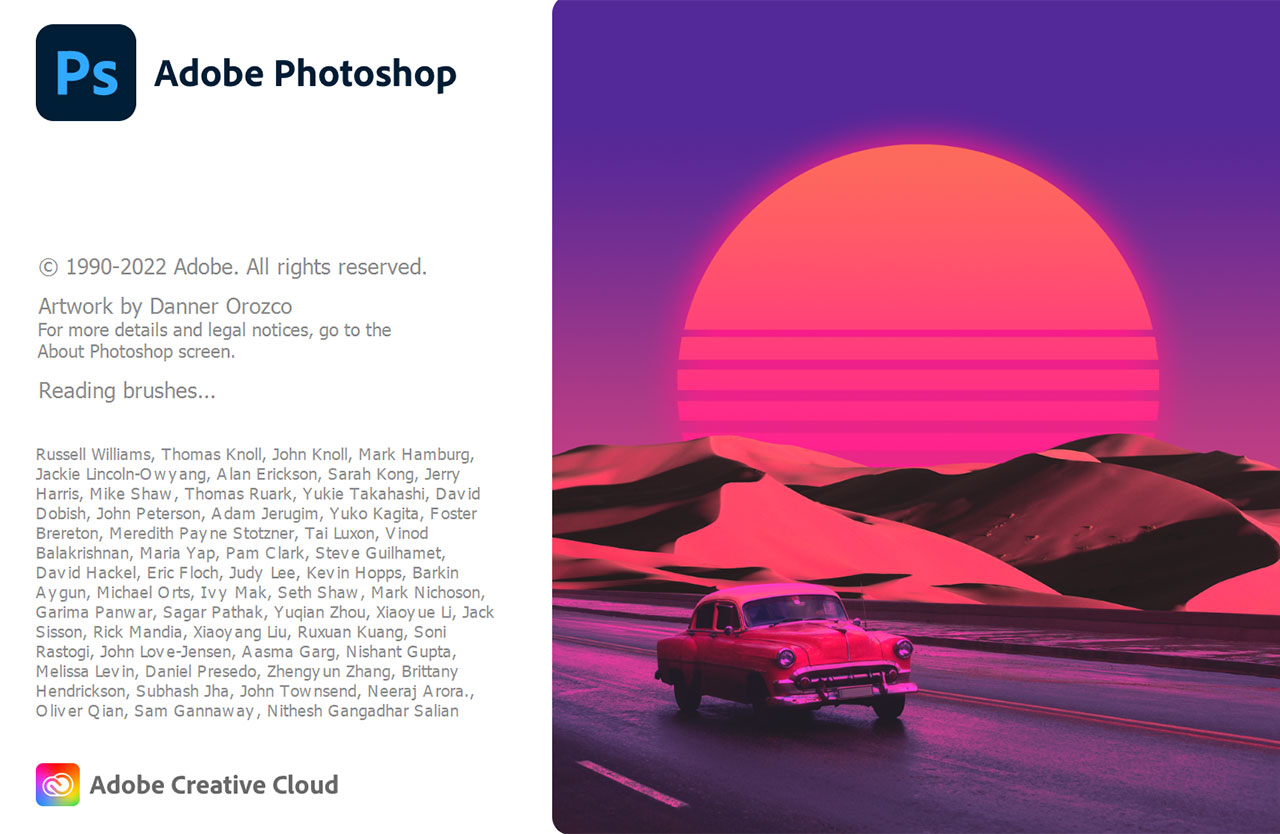 What's new in Adobe Photoshop October 2022 release
The new Adobe October 2022 release (version 24.0) of Photoshop brings a number of very useful updates – here is a list (more from the Adobe website):
Improved object selection – while the original Object Selection tool was introduced back in 2020 today's release improved the fidelity and quality of the automatic selections and expanded the types of objects Photoshop automatically recognizes (such as sky, buildings, water, plants, different types of flooring, ground etc.).
One-Click Delete and Fill – this one is a no-brainer – if you had to delete and fill with two separate steps, with one-click delete and Fill, you can now remove an object from an image entirely by clicking on it to select and then pressing Shift+Delete. The removed area is automatically filled using content-aware fill.
Copy/Paste Live Text from Illustrator – Last year Adobe allowed copy and pasting text from Illustrator into Photoshop including things such as vector shapes and paths etc. Today, Adobe expanded that to include copy/paste of live, editable type from Illustrator to Photoshop.
Photo Restoration Neural Filter – help bring old or damaged photo back to life using machine learning.
Share for Review (Beta) – this (beta) tool will allow users to get feedback on editing inside Photoshop.
Guides Enhancements – Adobe added improvements to the image guides including customizing and colorizing guides, editing guide properties, accessing guides via new keyboard shortcuts, and using accessible guide options with a new right-click context menu. You can also delete guides with the delete key, as well as multi-select to edit and move guides.
Content Credentials (Beta) – attach attribution information to their image when exporting from Photoshop (more on this here).
Substance 3D Materials – While Adobe removed most of the 3D features from Photoshop in a previous release it now adds back a new feature called substance materials that allows users to apply parametric substance materials as layers in their projects. Substance materials work much like 2D patterns in Photoshop but offer a much greater range of customization (please note that Photoshop comes with a variety of substance materials to start with, but if you want more you will need to get them yourself or download them from the Adobe 3D collection which cost extra).
The new Substance 3D Materials window in PS 24.0
What's new in Adobe Camera RAW October 2022 release (version 15.0)
The new Adobe October 2022 release also includes ACR 15 with some very useful updates – here is a list (more from the Adobe website):
Automatically select people, objects, and background – you now have 3 auto masking options that you can easily choose from

People

, 

Select Objects

, and 

Select Background

masking. You also have the option to mask parts of the body (including skin, teeth, eyes, etc) and you also can make adjustments to one or more objects in a photo.
Easily remove blemishes using the Content-Aware Remove – The new Content-Aware Remove tool in the Healing panel lets you remove unwanted spots and objects in a photo just like you can do in PS itself but from ACR.
Masking Curves – You can now change curves in Camera Raw when masking. This combination provides fine control over tonality in specific regions of a photo.
High Dynamic Range Output (Technology Preview) – this is still an early version and we are not sure which formats (cameras/brands) are supported but viewing HDR images (HEIF) in PS will certainly be a welcome addition – more on this here.
Many of these changes are now also available in Lightroom as you can see in Colin Smith second video
Blake Rudis on ACR 15 new features
You can find more Adobe Photoshop videos we published in the past – here and you can also check all the features in the last Photoshop iteration (Photoshop 2022) on our previous Photoshop yearly coverage.