Sometimes you get a question so many times that you decide to do a video instead of repeating the answer. This is one of those times. We always get asked to explain how to allow the O.K. button on Nikon cameras to zoom to 100% – well – here is how it is done.
On many Nikon cameras (not all – but we will get to that in a second) you can configure the O.K. button (the one in the center of your joystick on the back of your camera) to allow you to zoom in and out with one simple click. This is maybe one of the first things that we change with each Nikon camera that we get (sadly only few other manufacturers has this functionality in exactly the same way).
The configuration is not that complicated actually, but it is a tiny bit different depending on which model of Nikon camera you are using (it can be found on the "multi selector center button" on the D810 for example and on the D7100 it is simply called "O.K. button" – both on the pencil or "custom setting menu" inside the "controls" settings).
Sadly this doesn't work on every Nikon camera. It should work on the following models:
Nikon D4/D4S
Nikon D800/E/D810/A
Nikon D750
Nikon D300S
Nikon D7100
Nikon D810 1:1 (100%) magnification using the O.K. button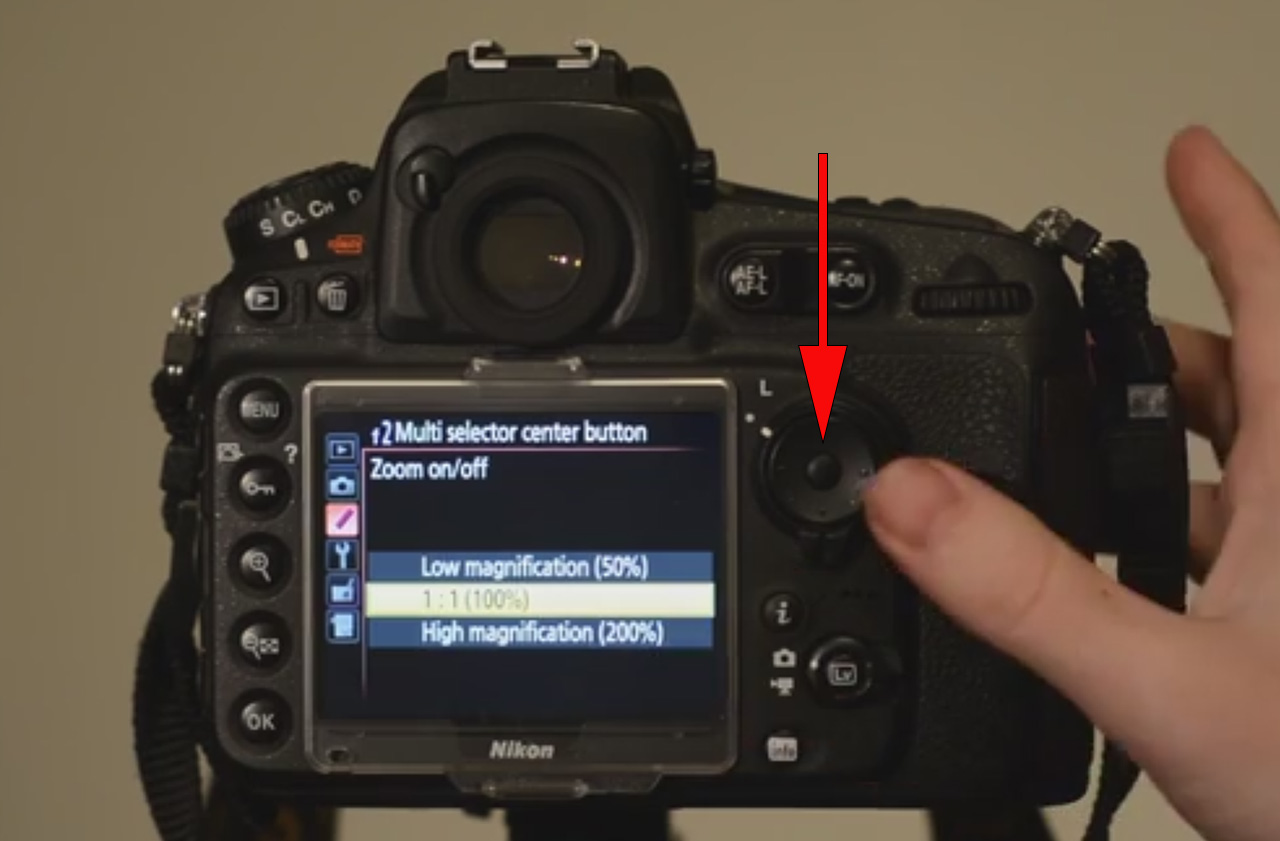 It will not work on:
Nikon D3XXX series
Nikon D5XXX series
Nikon D7000
Nikon D600/D610 (sadly – unlike what we originally stated in the video).
We can only hope that Nikon will realize that this is not an advance or pro feature – this is something that should come with all cameras as a default.
You can check out more LensVid exclusive articles and reviews on the following link.