How do you create a fairy tale in pictures?  fine art and commercial photographer Adrien Broom decided to find out by creating a project called "Colors". which includes elaborate sets  each one dedicated to a different color.
On image from Green (Credit: Adrien Broom)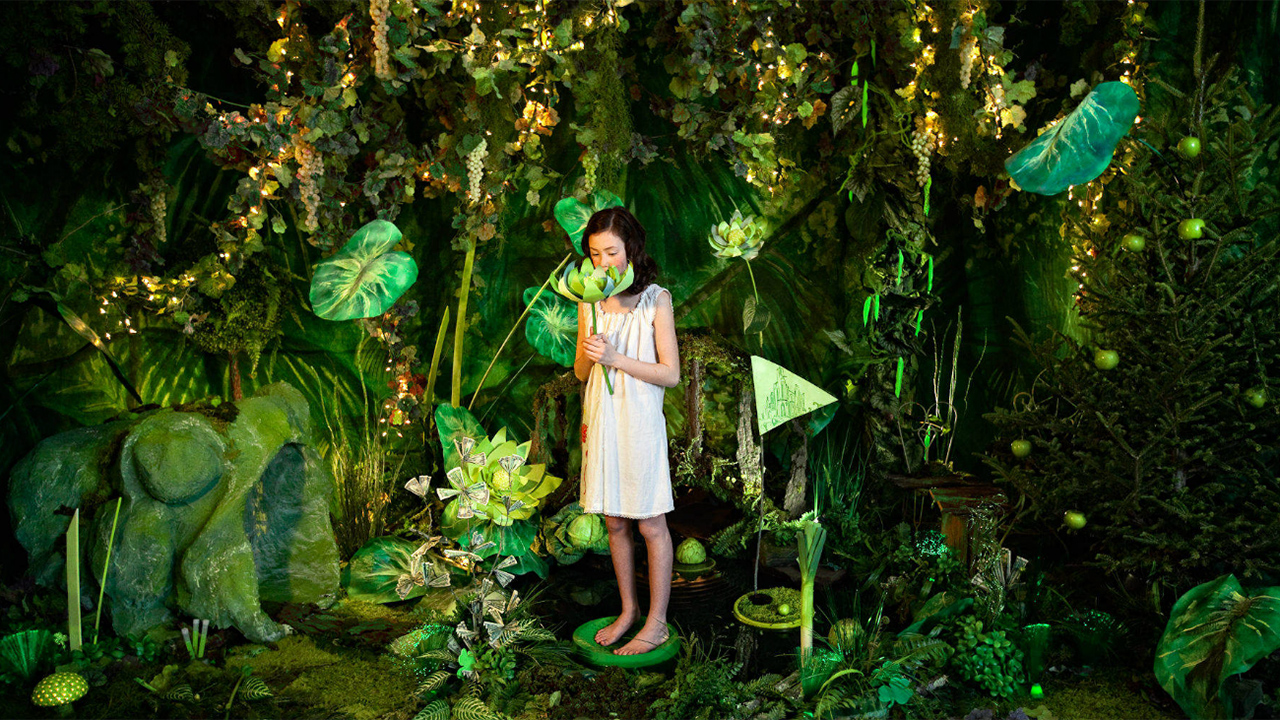 One of the most recent colors added to the project is green and is just one segment of an 8 part series of shots that originated as a kickstarter project (which was successfully funded last year) by Broom.  The series starts with a little girl waking up in a white room and later moves on to a red room and on to another world and than another – each time with a different color. The final goal of the project is to create both a children's book and a short film.
Adrien Broom talks about the color project (for Kickstarter)
[vimeo]https://vimeo.com/60830565#at=114[/vimeo]
This is actually the second color from the project that we have published here on LensVid – the previous one was Orange and its not even the first project by Broom that we bring to you – you can check out her behind the scences video of the Zonkey (hybrid donkey and a Zebra) project here on LensVid.
Building Green by Adrien Broom
[vimeo]https://vimeo.com/90875898[/vimeo]
We highly recommend that you check out more pictures from the colors project on Broom's website.
As always, you can find many more behind the scenes videos on the BTS section here on LensVid.