World's famous landscape photographers Peter Lik just sold what is (at least until now) the most expensive photograph ever sold. The photo, known as "Phantom" sold for a whooping $6.5 million (ABC talks of $7.8 million – but who is really counting?).
Phantom which was recently sold to an undisclosed private collector, is a black-and-white depiction of a light ray taken in Arizona's Antelope Canyon.
"Phantom" (Credit: Peter Lik)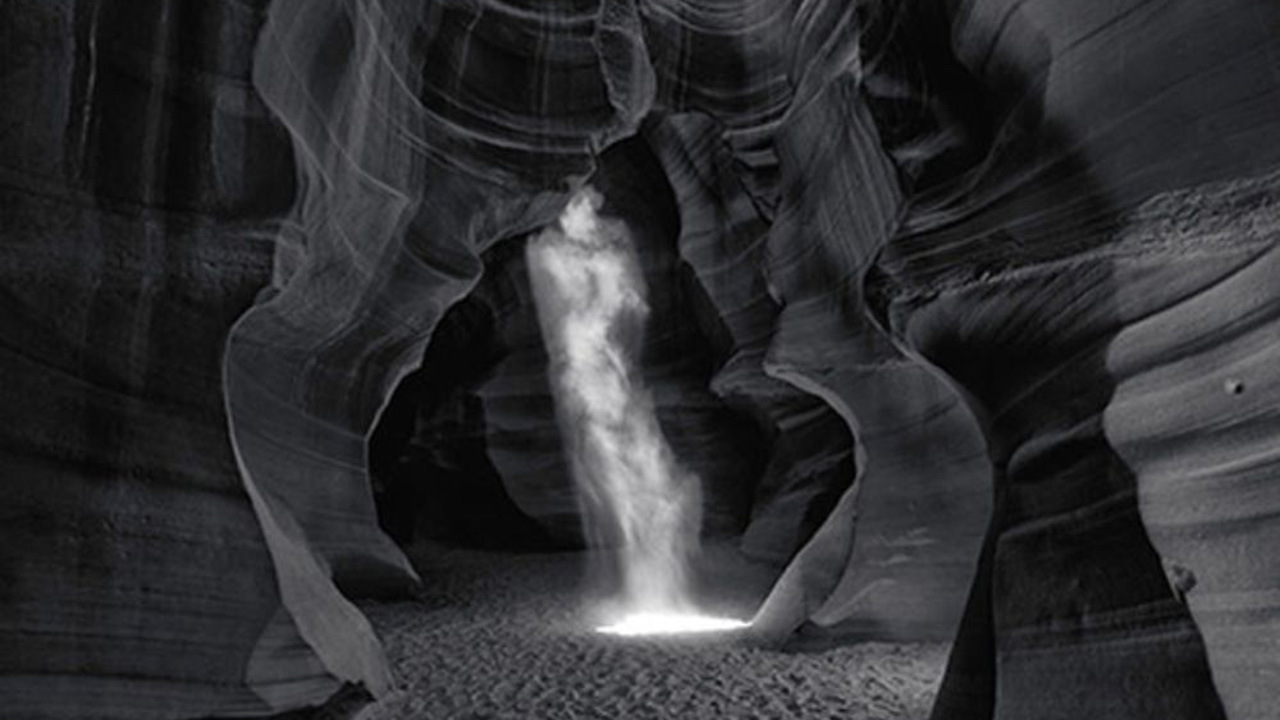 This is not the first time Lik stars in the top seller list of high end art photography – in the past Lik sold his photo entitled "Illusion" for $2.4 million and "Eternal Moods" for $1.1 million as well as  "One" which was sold (yes you guessed right) for 1 million dollars. He is currently holding 4 of the first 20 spots for most expensive photographs ever sold. We have published a Behind the Scenes video of Lik last year shooting on top of a roof in NY.
The short video segment above from Al Jazeera America has a quick talk with art critic Kenneth Baker who seems pretty skeptic about the artistic value of the photo and states that this is a market phenomenon not an art phenomenon and even raises questions about the uniqueness of the photo. So what do you think – is "Phantom" really worth millions of dollars or is it all just art buyers financial speculation?
You can find many more art-photography related videos on our dedicated section here on LensVid.