On this video photographer Tony Northrup Looks at the image quality of the new Canon 5DS R with its over 50 million pixels compared to the Nikon D810, the older Canon 5D Mark III and the new Olympus E-M5 II in the new 40 MegaPixel mode. So who is the winner – watch on…
Watching this short video the results are really not surprising. The new  Canon 5DS R wins in terms of details – the 50.3MP sensor outresolves anything else currently on the market in the 35mm market or below. However details isn't everything and looking at the cleanness of the image and the dynamic range, the Nikon sensor is still better. So the real question here is what are you looking for. If you are mostly looking for an amazing studio camera – the new Canon EOS 5DS R – and S models are amazing machines.
However if you are also looking for landscape and maybe outdoor portrait cameras the D810 still has a great deal to offer even with its "lower" resolution (and don't you worry – both Nikon and Sony will have a super resolution body to compete with Canon in the next few months).
The two new Canon super resolution cameras – unprecedented detail level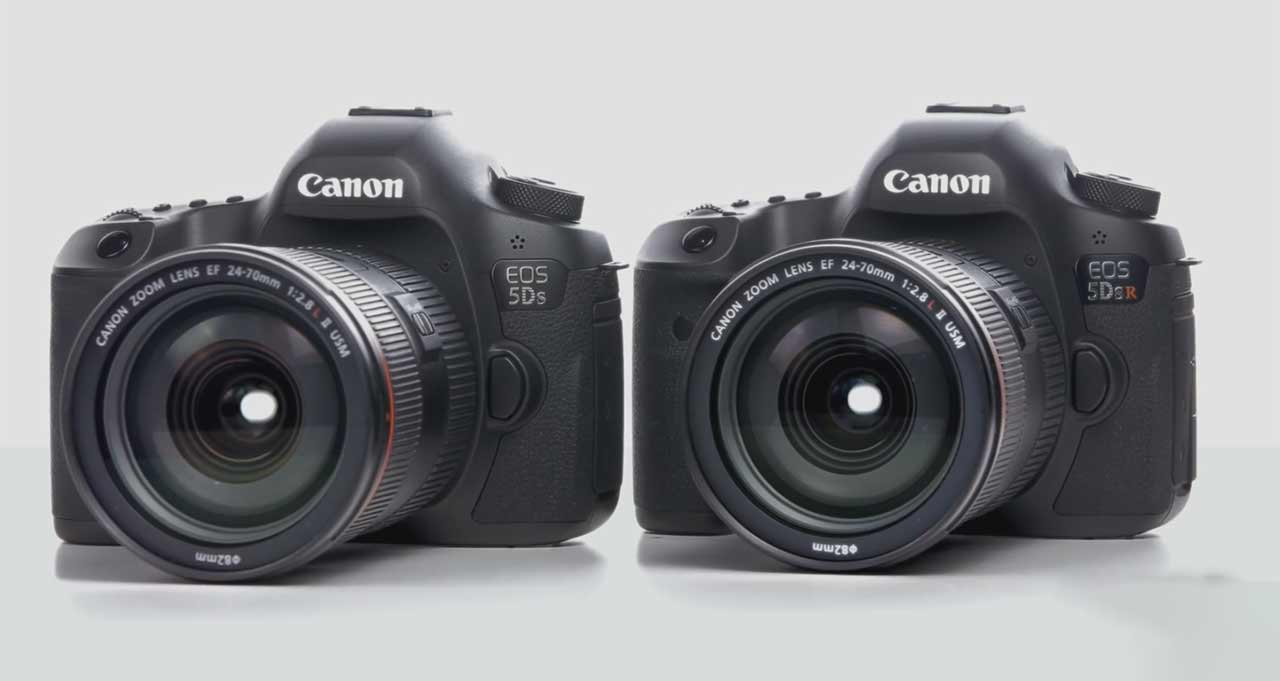 Here is a quick reminder of some of the main features of the new Canon EOS 5DS and Canon EOS 5DS R cameras:
Sensor: 50.6 MP resolution Full Frame CMOS sensor (in the R version it comes without AA filter for even sharper images).
Processor: dual  DIGIC 6.
Sensitivity: 100-6400 ISO.
Focus system: 61 AF points (41 cross type).
Video: same as the 5D MK III (but with no HDMI pass-through or headphone jack – this isn't your ideal HDSLR camera).
LCD: 3.2″ 1040k dots screen.
Flicker Mode – for avoiding flickering light issues.
Shutter: 30-1/8000 sec.
Continuous shooting speed: 5 fps.
Build: Magnesium alloy body, shutter durability rated up to 150,000 cycles, dust and weather resistance.
Weight: 930 grams (32.8 oz).
Price: $3700 body only for the Canon 5D S and $3900 for the 5D R.
You can find many more previews and reviews on our Photography review section here on LensVid.