Nikon Introduce the DL Advanced Compact Camera Line
---
Earlier today Nikon introduced a new line of compact cameras with large sensors called the NIkon DL series. Currently this line includes 3 different compact cameras with the same 1″ sensor and different focal lengths.
The 3 DL cameras introduced today share many features including the sensor (1″ 20.8MP), a WIFI/BT and the new snapbridge technology, 4K video capability, 1K dot 3 inch OLED touch screen, Fluorine coating for the lens, Hybrid AF system and a few other minor features.
The 3 new Nikon DL cameras: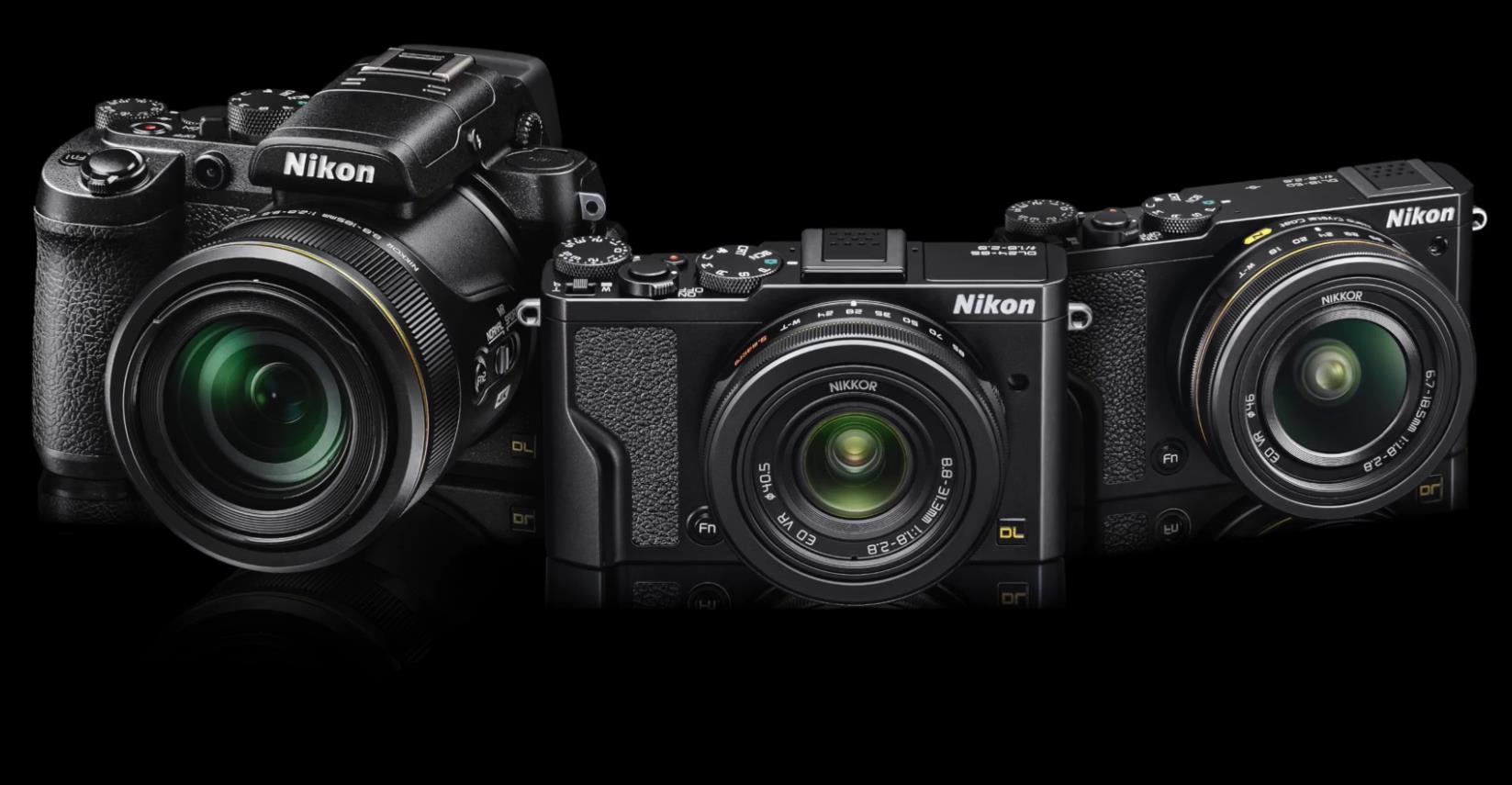 Nikon Canada talks about the 3 different DL cameras:
https://www.youtube.com/watch?v=XAK4lvh3gGc
So what makes each of the three different? here are a few points:
DL18-50 f/1.8-2.8 – a very unique compact camera with a very wide angle zoom lens (18mm equivalent in 35mm in basically ultra wide – no other compact camera with a zoom can do the same and it has a fast aperture of f/1.8-f/2.8). The official price for this camera is higher than it's sister below at $850.
DL24-85 f/1.8-2.8 – this version is very similar to the RX100 series (maybe to the RX100 III/IV) with a very similar focal range (Sony uses a 24-70mm equivalent in 35mm lenses for the two last versions of the RX100). It does have one ace up its sleeve – it can do 1:1 macro magnification – which is very unique for such a camera and something that we will be waiting to test for ourselves later this year. The camera also has a built in ND filter. Pricing will be the lowest of the DL series – set at $650ץ
DL24-500 f/2.8-5.6 – This camera is comparable to the Sony RX10 (I/II) and maybe the Panasonic FZ1000 but with a more basic lens with f/2.8-f/5.6 aperture and a 24-500mm range (equivalent in 35mm). The camera also has a high-speed continuous shooting mode of up to approx. 20fps. The DL24-500 f/2.8-5.6 will sell for $1000.
Photographer Steve Simon on his experience in a Nikon video with the Nikon DL 18-50 f/1.8-2-8
If you don't want to miss any new photography product be sure to check out our product photography section on our photo gear channel.
(Visited 10 times, 1 visits today)