After publishing almost 30 videos from IBC 2022 which ended last month we can finally look back and review the trade show, what we covered and a few things that we didn't put in any of our other videos as well as discuss the trade show itself.
IBC vs. Photokina
If you have been following LensVid you probably know that we have covered the now-defunct Photokina trade show (which had its last run in 2018) over many years. As journalists which covered dozens of tradeshows and large events in the past all over the world the differences between the two expos are quite clear.
While Photokina was always primarily a consumer trade show with huge crowds of many thousands (close to 200,000 visitors in 2016) made out of amateur and pro stills (and some video) shooters coming to examine the latest and greatest in camera gear, IBC has always been more of a professional, laid back business type of an event (with a few tens of thousands of participants).
This was very much reflected in the halls of IBC this year which were much less packed and had a general atmosphere that was far less hectic than the hustle and bustle of past Photokina shows.
Photokina was always a much more consumer-oriented show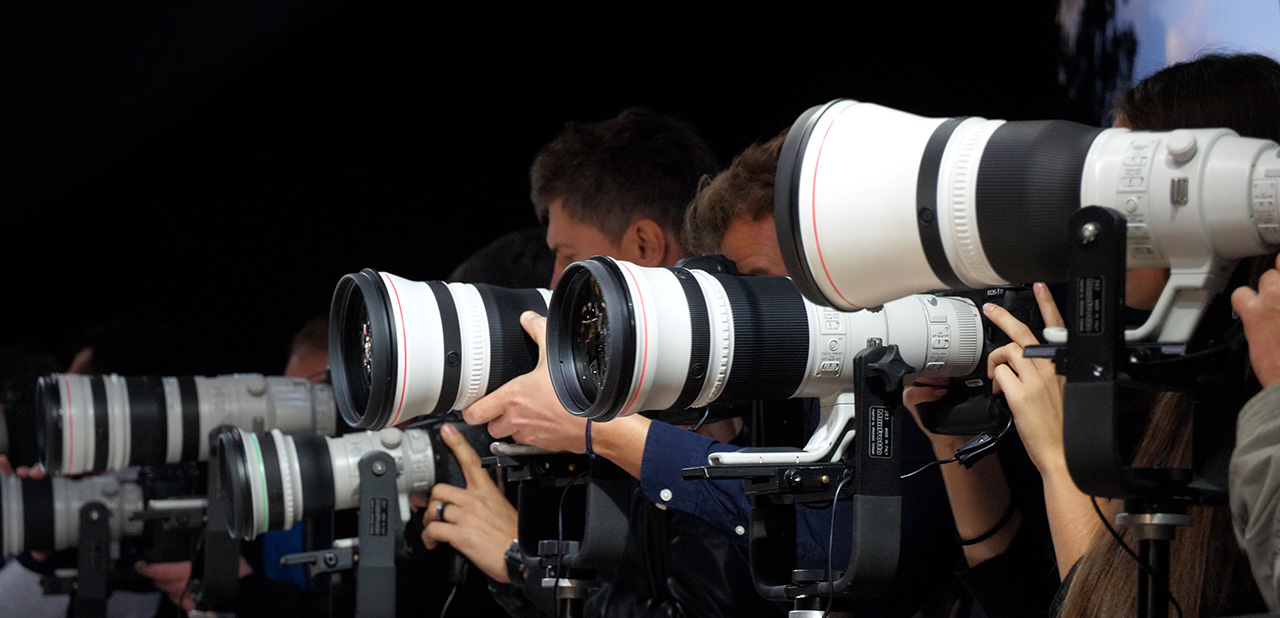 IBC 2022
We covered a lot of things in IBC this year. You can check out our entire list of IBC 2022 videos and articles on this link on LensVid.
We have seen a number of trends including super high-power LEDs COBs including the upcoming Godox MG1200Bi and the Nanlux Evoke 1200B (which is already available on the market).
Another evolving trend that we saw in IBC 2022 for the first time had to do with batteries and specifically with the new B-mount battery standard. It seems that every professional battery manufacturer has new B-mount models or is working on some and while widespread implementation of this new technology (especially for high-powered LEDs) is still a few years away – it is very interesting to see this new development (you can read more about it on our Blueshape IBC booth coverage).
Finally, something which isn't a trend (yet) but was really interesting to see in IBC where camera arm robots. We have seen the big ones (Bolt etc.) many times in the past and they made their appearance in IBC as well. However, these are extremely large, have and expensive. As commercial product shooters, we always looked for a solution that is more relevant for tabletop work and significantly less expensive and big.
IBC was the first time we have seen such a solution coming from a new German company called Zinema-motion. The relatively small arm has a simple-to-use interface and looks very intuitive to use (including an option for basic control using an Xbox game controller). More importantly, its cost is less than 1/10 of that of a large commercial robot arm and if you don't need the long reach of the big units this can be a very interesting option (more in our article on the Loki robot camera arm from IBC).
Loki – a smaller, lighter, and more affordable robotic camera arm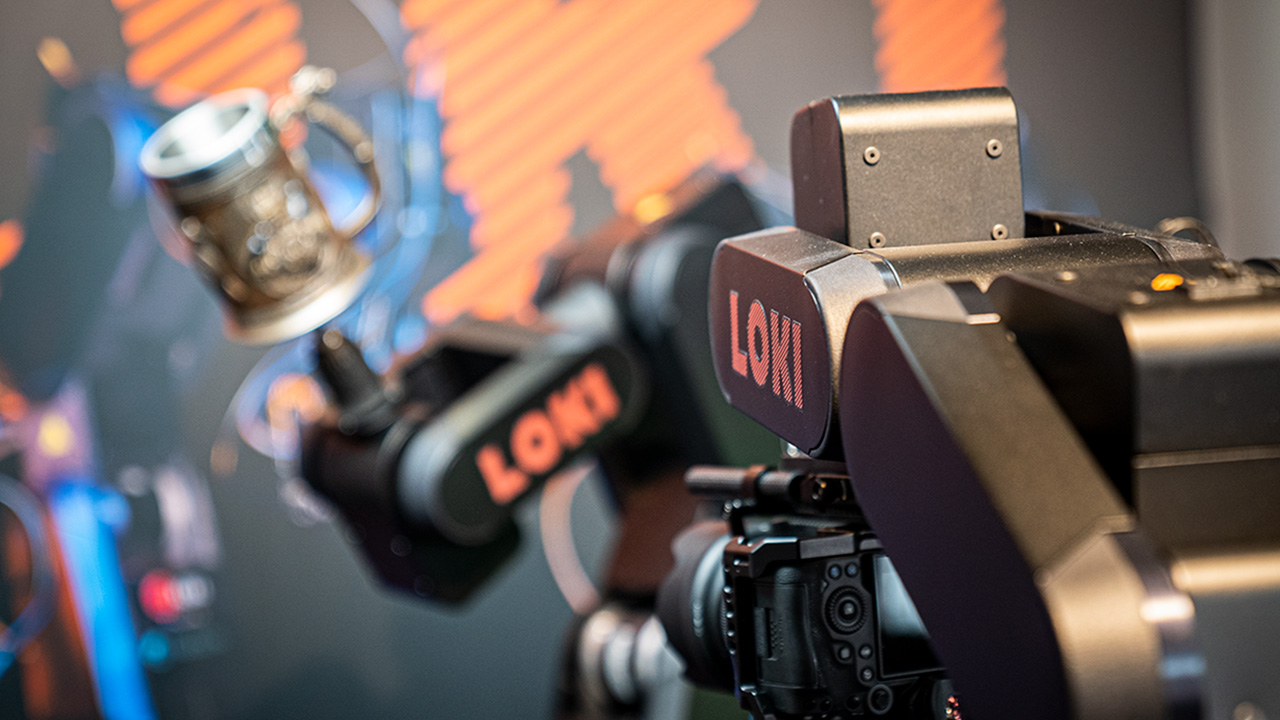 Some more stuff from IBC 2022
Not everything we saw in IBC got a full video and an article (even with just 3 or so "interesting" halls there was just too much to capture and write about during the show). However, we did record a few short clips of interesting products that might be worth mentioning here briefly.
PROLIGHTS EclPanel TWCXL 1,500W panel – We have seen some pretty giant light panels at IBC this year and one of the bigger ones was the new RGB TWCXL by Prolights from Italy, which produces a tremendous amount of soft light (130K lumens at 3200 Kelvin from 1m and over 2400 lumens from 5m with a 109 angle beam).
Arri Orbiter Bag-o-Light Diffusion Tube – We have seen a number of inflatable diffusion solutions on IBC and Arri had their own take on this concept in their booth.
4Screw ROCKY Electronic Stabilizer Camera Mount System – There were a lot of companies showing different camera rigs in IBC, we really liked the ROCKY shoulder rig with DJI gimbal integration and handle controls (see a video here).
Telescript International belt teleprompter – There were also some bizarre products like this arc-moving belt teleprompter.
ikegami 4K UHK-X750 Broadcast camera with a Canon DIGISUPER 111x zoom lens – There were also products that were just fun to try out like this high-end 4K broadcast camera with a 111x zoom box lens from Canon.
Canon new products at IBC 2022 – Talking about Canon we did visit the company's large booth at IBC and saw the 4 new camcorders, we also got a brief glimpse of the new PTZ camera and the two new zoom Cine lenses but only behind glass.
Now we can finally go back to our review schedule and we promise you we have a lot of exciting things to show you so stay tuned.
For more of our coverage on LensVid from IBC 2022 – please visit the following link.