NAB 2017 has closed last week but we still have many interesting products to share with you from that show and the one we have today got almost no  exposure although we actually think that it deserves quite a bit of attention.
The (somewhat noisy) video above shows the Mini C-Pan arm by 9.Solutions in NAB – this is a miniature version of the full size  9.Solutions C-Pan Arm which was demonstrated just a year ago at NAB (see our coverage – here). Although the original is very impressive and has a very high carrying capacity – the mini is much more portable (and less expensive), making it ideal for a much larger audience.
The Mini C-pan Arm mechanically can move your camera in a curved or straight line. It has a movement range of about 23.6 in (60 cm) – similar to a compact slider and  it has the ability to do both outward and inward curved movements.
The new Mini C-Pan Arm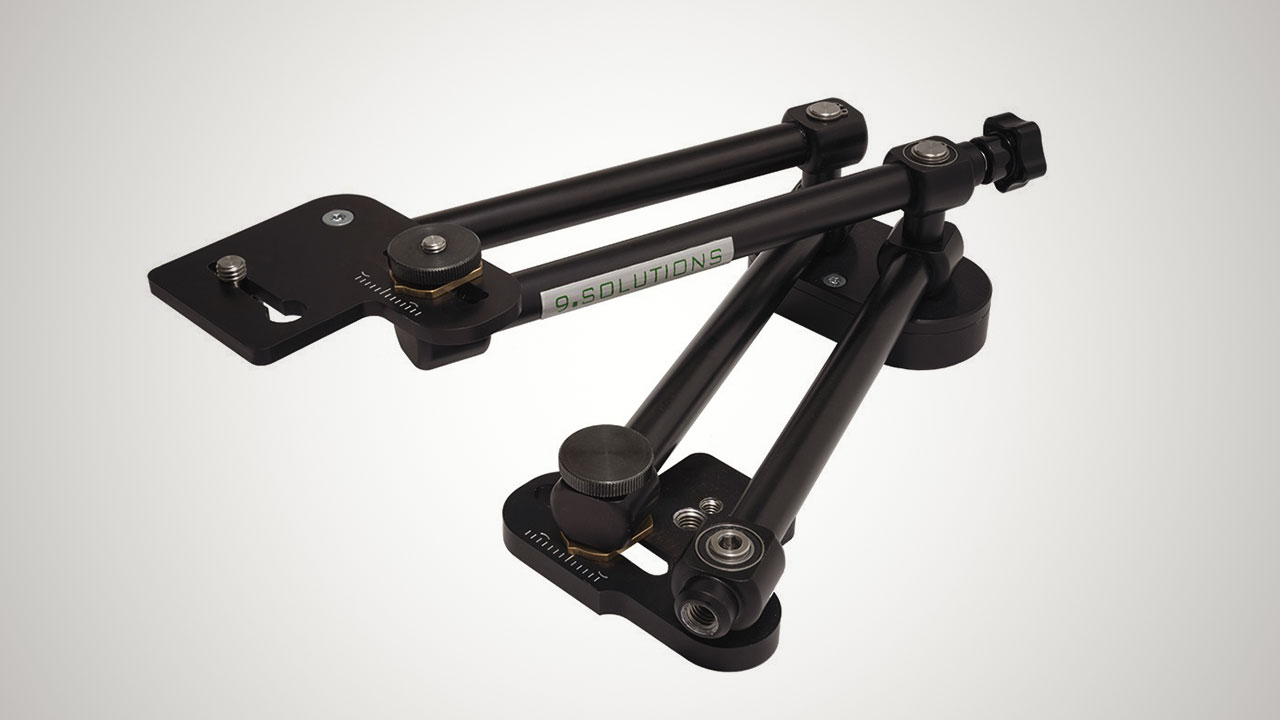 If you use two ballheads the Mini C-pan can create vertical and diagonal movements (which is very interesting indeed.
Here are some official specs:
Horizontal Load: 11 lb (5 kg)
Vertical Load: 6.6 lb (3 kg)
Weight: 3.3 lb (1.5 kg)
Pan Range (Vertical & Horizontal): 23.6 in (60 cm)
Tripod Mount: 3/8″-16 and 1/4″-20 Female
Camera Plate Mount: 1/4″-20 and 3/8″-16
Price: $650.
Here are a few other videos from the 9.Solutions booth at NAB this year – the company has a large number of very innovative gripping solutions that we are hoping to test later on in 2017.
Three Points Rigging Structure
Saviour Clamp with Stud
Python Clamp with steel stud HD
Heavy Duty Swivel series
We will be looking into several monitors in the near future so stay tuned for that. If you don't want to miss any new photography product be sure to check out our product photography section. Also – check out our NAB 2017 coverage – here.